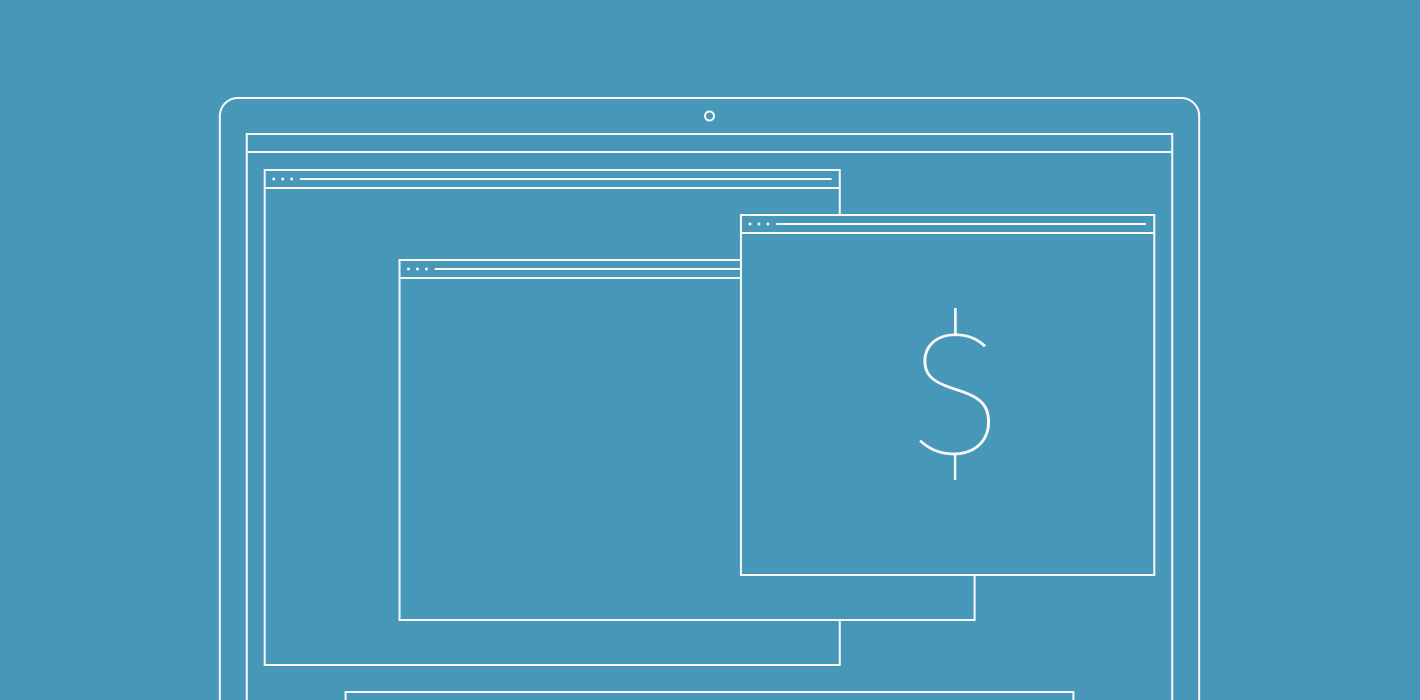 Mobile responsive website functionality is driving many companies to put a complete website redesign on the priority marketing project list. It's not just about mobile websites - companies implementing or expanding an inbound marketing plan require a website as a foundational element.
When we start conversations about new website projects, one of the first question we are often asked is "How much does a website cost?" - so we decided to provide some guidance on why there is such a wide range of pricing.
According to the experts presenting at the HubSpot Inbound 2014 Conference, companies should expect to pay a quality agency between $15,000 and $25,000 for design and development of a typical website of up to 30 website pages plus migrating blog content.
But the pricing landscape is confusing and quality is just as varied. Consider this example:
We just met with one company who had received 3 bids for the same project: $5,600, $15,000 and $25,000. The company was confused by the vast difference in price - so much so that they added 2 more agencies to their review process just to get a better sense of what the "real" price should be.
Depending on complexity, functionality or scope, quotes can be much higher ($70,000 - $100,000).
And, of course, quotes can be far lower too. For example, a build-it-yourself Wordpress theme can cost as low as $59, but it won't necessarily meet your long term business needs. Further, an "off the shelf" plug-in it may be packed with harmful malware.
What factors into a website redesign project and the bid you receive?
See what influences costs throughout the process and determine if it looks like you should expect to pay more or less for your project.
Business, Marketing & Sales Strategy
Every website project should start with a strategy - developed by you or your agency. Some of these are very basic and some are very complex. The more time it takes to figure out the strategy (and if you are hiring for that) expect it to add to the overall project cost, but quality website strategy will pay long-term marketing and sales dividends.
Your website redesign agency should strive to learn as much as possible about your business in order to create a custom quote. This creates a smaller chance for any additional costs during the web design process.
A website requires a plan to attract quality leads to your site. And, once they are on your site, what offers will you present to capture them as leads? What content will be there for those considering purchase? Have you figured out your personas?
The strategy should be thought out before the designers start their work.
Website - Complex Coding
Part of strategy is identifying if you need to manage a lot of database driven content. How about multiple languages? Deep integrations to other platforms or internal systems?
If your functionality is complex or you need deep custom programming or integrations, these can increase your costs. Always discuss these issues with your web design agency to confirm they have the coding skills you need and what additional costs there might be for extra coding.
And sometimes something you think is complicated isn't really that time consuming to your web agency. So don't be afraid to ask.
Every client should expect that website developers will code to mobile responsive standards - but make sure to confirm that is part of the project. Out-of-the-box templates and lightweight coding may not produce a mobile responsive site.
Don't skip discussions of complex coding in the hopes that your agency will just work it in later and still charge you your basic quote.
Why?
If your agency doesn't know how to do that particular type of work , this may greatly derail your project and your timeline.

If they don't know how to do

the type of coding you need

, they may not tell you and try to do it anyway (and do it poorly). You may not know this until it surprises you well down the road so be careful.

If they don't know how to do

the type of coding you need, they will simply state this to you, point out that it was never mentioned during discussions and that they can really only do the project you hired them for. You'll then end up with a website that doesn't meet your needs, and will need to be redone. Or you'll have to stop, find a new agency and pay double for the project.

If your agency does have the skills but they didn't know in advance that you needed this, they may have to redo or rethink work that's already been done. You'll end up paying far more than you would if your needs are discussed at the beginning.
Website Content and Blog:
Most website projects and pricing are based on the presumption that the client company will provide all the content. If extensive copywriting is necessary, this adds to the cost.
If your team can write the content, but you're not sure you've covered all the bases for inbound marketing, you may need some help producing a content map or content strategy for additional pages. This also costs extra for the expertise and the work, but can provide a handy blueprint for your staff to then produce the new pages (sort of like hiring an architect for plans and then building the addition yourself).
All the content and offer concepts for the website home page needs to be developed prior to design kickoff in order for the strategy, design and development to account for these elements.
A sitemap of all your planned pages should also be supplied for the designers to properly map all this into their thought process and will influence coding and design decisions.
Well-planned and completed content makes web projects run smoothly and will keep your costs down, but lots of clients lack writing resources or need a lot of new content. Most agencies have content specialists who can help when needed, but it will increase the project cost.
Web Design: Layouts & Graphics
Website design is really just the beginning phase that is necessary to visually enhance the user's experience. How your website navigation, content, call-to-action and blog feeds are laid out tells visitors a lot about your business. The clean design, professional branding and match to your corporate identity will inspire confidence in your business.
A good web designer is thinking about a lot of things - not just pretty colors.
Things like:
How users will interact with your content and offers
How the design needs to adapt for mobile devices and how users interact on those devices
How your website platform (eg. HubSpot or Wordpress) works with content modules & templates and design accordingly to make it easy for maintenance and expansion
How a search engine will read your content
These designs should indicate interactive, video, hover effect and other elements.
A small number of page templates that allow for easy creation of new pages that follow the templated design. Good templates greatly reduce the running costs for maintaining, updating and expanding websites.
A good web designer has expertise born from experience. It pays off in the usefulness and functionality of your website. Just making pretty pictures in Photoshop doesn't make someone a web designer.
Developers and Coding
There are "off the shelf" website themes and templates, but often these lack the refined coding and custom elements that make the website a piece of software that really propels your business. If using a platform like HubSpot or Marketo, your developers will be thinking about how you will be using elements like smart content and offers on your pages to make it easier and more functional for marketing teams.
Good developers can create enhanced functionality and tools for your staff that automate things that are currently manual, make sure integrations are properly set up and enhance the basic platform for speed, adaptability for those with certain visual challenges, and make it easier to spin up new pages or content offers.
Depending on where the developers are based and whether they are in house or off-shore, you may see some significant price fluctuations, but you may also find lower cost bids agencies are less likely to be able to provide ongoing maintainence.
Ongoing Website Support
You should consider ongoing resources as a factor in your decision. When you need minor updates to design or coding - can your agency support you? If you break some formatting or CSS, can they fix it for you?
If you get a low bid, ask in advance about support and who is building the website. For all of your bids, remember to ask about support for ongoing tweaks, costs and expected turnaround time.
A mid-tier to higher-cost web quote may end up costing far less in support down the road, since ease of use and quality design and coding are engineered into it. This means that less time will be needed to make changes or simple tweaks down the road.
Summary: You Get What You Pay For
"Pennywise and pound-foolish" is an old phrase that neatly summarizes the inherent difference in various website project quotes. As a prospect today pointed out "if I'm paying significantly less for the project with one agency, I'm clearly giving up some things."
Quality web agencies will be building you a durable asset of lasting value. We have clients still happily cranking along on websites we built in 2007. If you find yourself feeling the need to redo your website every year, your previous website builders were not building to this standard. You may have saved a little on the project, but now you're going through the non-trivial work of redoing it again.
If a $25,000 website is going to cost little to maintain, delivers a great user experience and enhances marketing productivity and lead flow - and you don't need to get it rebuilt every year - it will not feel expensive down the road.
The cheap ones are the ones that cost a lot to extend and maintain. A poorly built and neglected website will end up costing you more money, time and -- even harder to measure -- lost leads and sales opportunities.
Plain and simple: cheap websites are never a good value and are never worth it.
Most professional website design companies should offer a free, no-obligation consultation. Take them up on it and communicate your website goals.
If they are more interested in colors and making your logo spin instead of the success of your business, keep searching! Find an agency like Media Juction that understands your website is an important business asset.