Careers
join our front end development team

First and foremost, this company was founded on building websites using the skills and talents of our own team. We don't outsource anything—especially development work.
We recognize the value of having developers as a part of the larger team. These (remote) team members are a crucial part of our success.
If you're the kind of developer who loves collaboration and teamwork, we hope you will read on.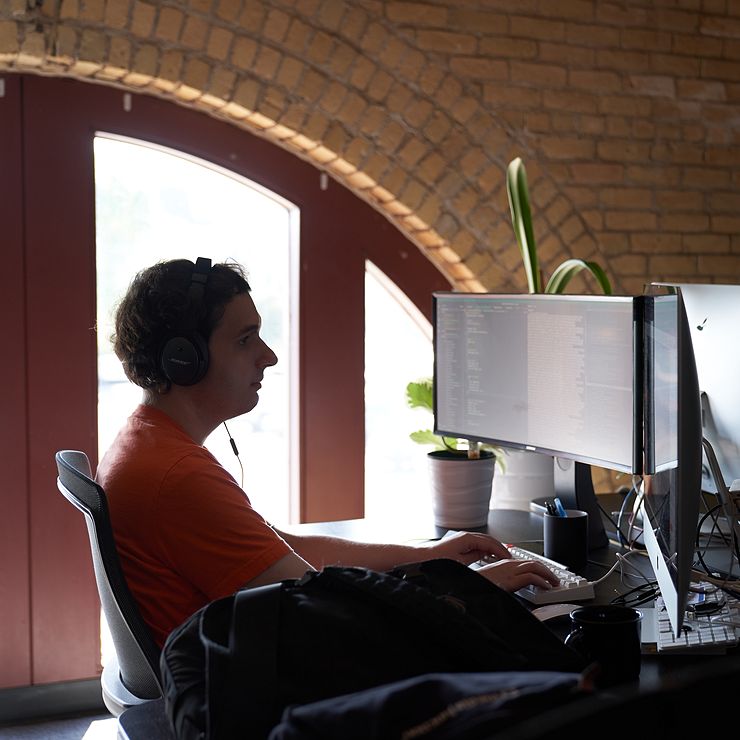 ---
We created an environment where developers aren't treated like unicorns (nothing against unicorns 🦄—they are cool, but they aren't people). Collaboration and building cool shit is part of the role, but so is heads-down, hardcore coding. Our goal: put the brightest minds together, solve, innovate, and create—and that's how it has worked for 20+ years.
Our developers work closely with our website designers and strategists to create a rich interactive experience for end users and our customers. Duties include coding full functioning websites on several platforms including HubSpot and Wordpress.


We're looking for candidates who:
Are self-motivated and self-directed
Can prioritize and execute tasks in a fast-paced environment
Have strong teamwork and communication skills
Are experienced with working with a team
Role requirements
No education needed, but you need to be able to write clean code (self-taught/natural talent encouraged to apply)
Passion for developing user-friendly & user-centric websites
Examples that showcase your strategic thinking and development expertise
Proficient in front-end coding (HTML, (S)CSS, JS, PHP)
Nice-to-haves, but not required:
HubSpot coding
Have worked in an agency or startup environment or have freelanced before
---
We are a diverse group of passionate visionaries, techies, nerds, and forward thinkers who love what we do. We are highly motivated, friendly and we ❤ dogs. And Star Wars. And walls that double as whiteboards. And cake. Okay, we love a lot of things—including working with other hard-working, talented people.
So, if you're a creative thinker, have a special knack for solving problems, and love helping others win, we encourage you to apply today!
---