the best content will always win.
having a clear message helps—but having the answers to the questions your prospects need and want before they make a decision is an art.
two things humans love to consume: information and experiences
the companies that take the time to answer the questions their prospect need to get answers to will sell more. (period)
---
we position your team to sustain and maintain a competitive advantage
They Ask, You Answer
content strategy + training
We develop a strategy that you follow to develop the kind of content your end users want to read. We'll help you incorporate the fundamentals of the They Ask, You Answer methodology across your entire organization.
The Visual Sale
using video to sell: sales enablement + training
Pair your voice with an engaging video to sell your products or services in a more relatable, human-to-human way.
Content Marketing
marketing enablement + training
Refine your marketing materials and website content to communicate your message clearly.
---
content marketing services
We take content seriously. From workshops, copywriting, and coaching that will turn your team into loving your content. We've created content marketing services we hope you'll love.
our clients content get's seen.
(we love that)
Results
Boulter Industrial
From the start of this project working with their onboarding team to working with Emily and Kevin on our Storybrand framework. From the actual design and implementation of the website, it's been an amazing experience all around. They helped me (a one-person marketing department) build a website that is easy to use and easily guides our customers through the buyer's journey.
Brittany Bachman
Marketing Manager, Boulter Industrial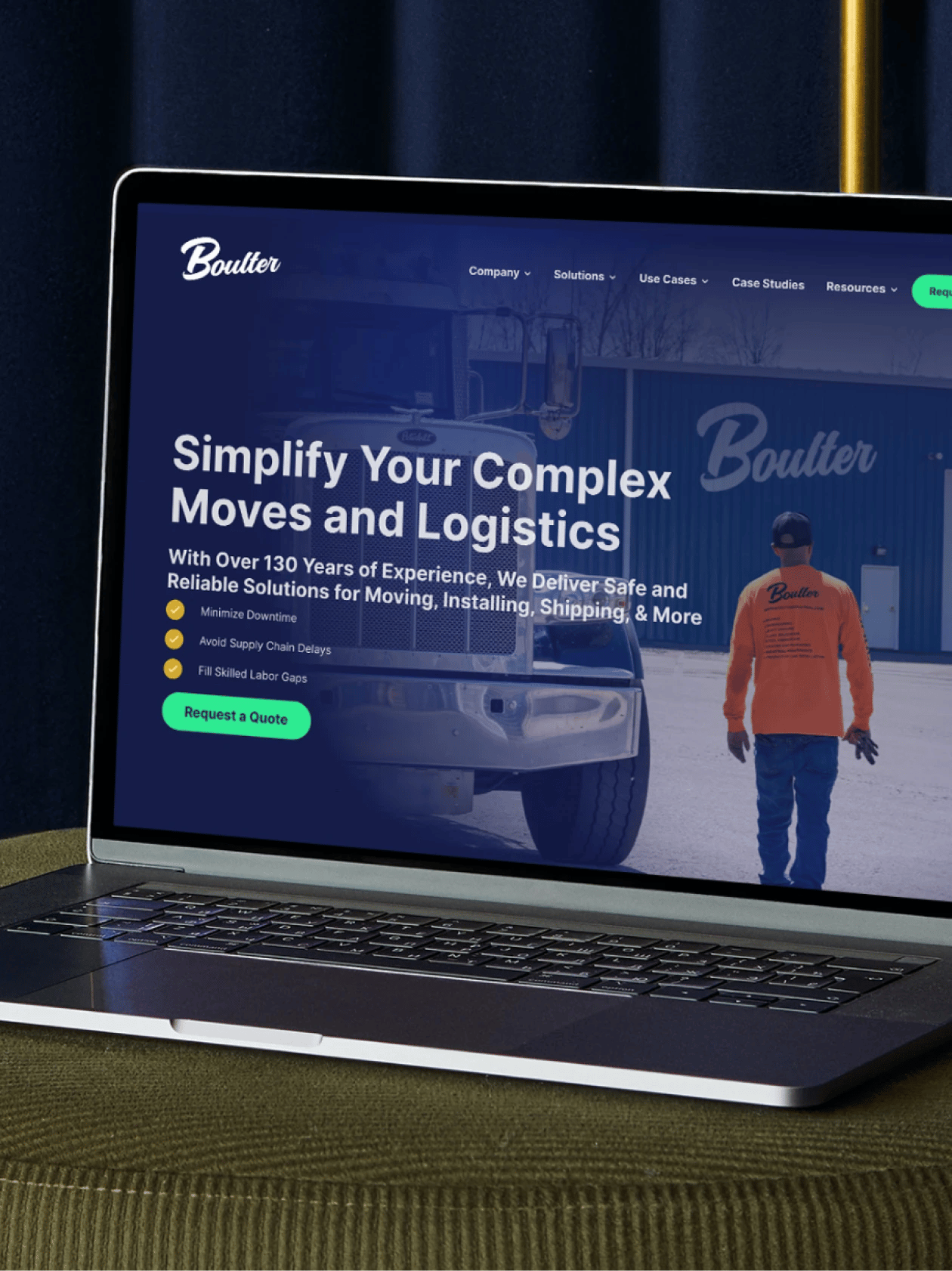 see more examples of our content work
crave information?

we get it—so do we.