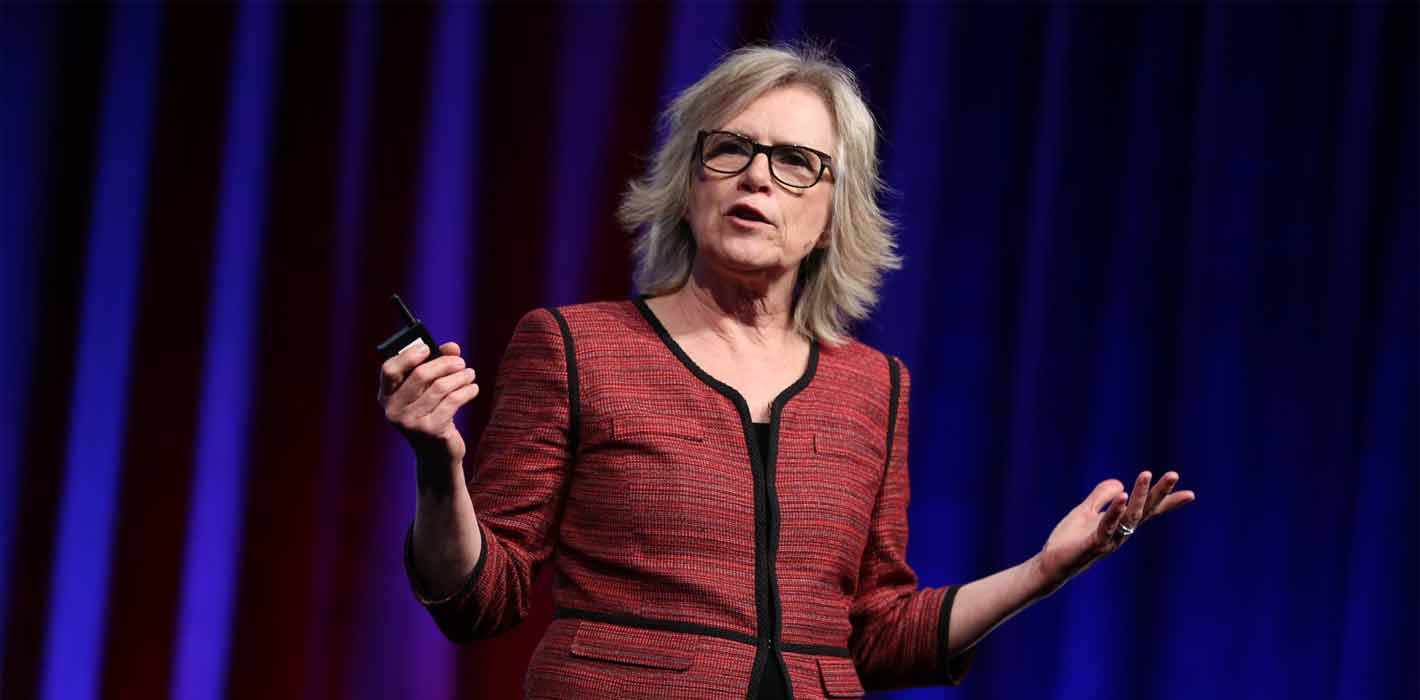 Bestselling author Jill Konrath came to Media Junction to help her develop a brand that could help her achieve her professional speaking goals.
My challenge was that I was known as an expert in my field, but not as a speaker. I wanted to be able to reach a large audience and transition my business to more speaking.
- Jill Konrath
When meeting planners and VPs of Sales at large companies look at the websites for their sales meetings, they have to be able to picture that person speaking in front of their team
They don't want an expert, they want a dynamic speaker with experience in front of crowds. Someone who brings energy to the event, and who can motivate their salespeople to take action, not just learn.
It's important the website make them say, "She'd be good in front of our group."
Get the job done. Quickly.
When our team met with Jill, it was immediately apparent that her current brand didn't match her dynamic and engaging personality.
We started by developing a unique icon/logo in a bold, complimentary color scheme. We made sure to include contrasting colors that felt fresh and inviting to her 150,000 followers.
We needed to work quickly. We had a 60-day window between the day we met and the day we needed to launch. Jill's hectic schedule would begin and she wouldn't have the time to dedicate to the project.
To make things even more complicated, we had to work around three major holidays. But our team was committed, after all it isn't every day you get to work with developing a new brand for a bestselling author!
We started with the logo, selected a new typeface, shot new headshots and developed new collateral materials.
The result: Jill was overjoyed with the attention her new brand gained.
As soon as Jill's new brand launched, comments from fans and customers started rolling in. At every event, people told her that her brand was "fresh and beautiful".
Everyone goes WOW when they go to my new website. Everybody.
- Jill Konrath
Not only is Jill getting positive feedback, she's seeing results. She's seeing a much higher degree of interest in her speaking services than last year—both from larger companies and from more international locations.
She's also being contacted by bigger companies with larger sales forces and with deeper pockets about speaking at winter sales kickoffs in 2016.
Finally, in the six months since her website has launched, her email list has grown over 20% from 125,000 subscribers to 153,000 subscribers.
Take a look at the personality in Jill's new brand. What do you think…did we nail it?