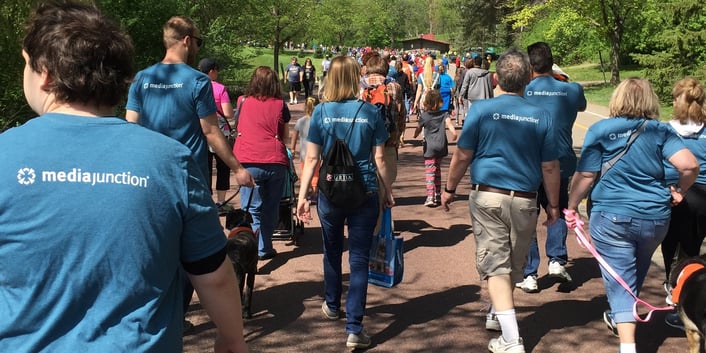 Media Junction participated in the 2016 Walk for Animals benefitting the Animal Humane Society (AHS) on Saturday, May 7. This was our first year participating in the walk as a team, and we couldn't have been more excited to bring our beloved animals with us to raise money for a great cause!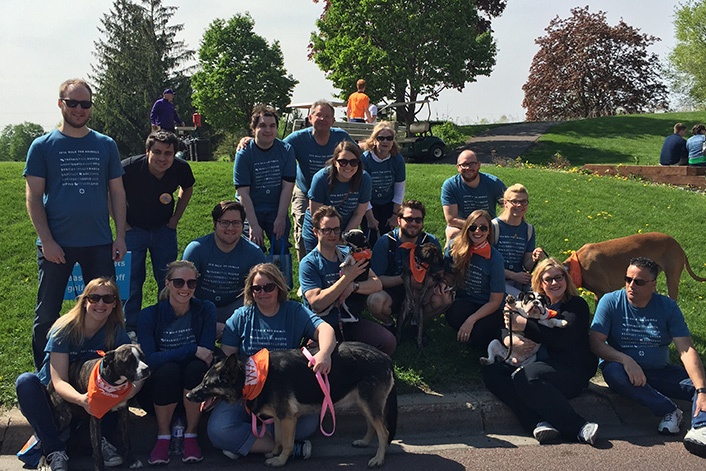 We participated in this walk because we LOVE dogs (actually, we love all animals) and enjoy being around other animal lovers. The Media Junction office is dog friendly and we consider them a part of our team. In fact, two of our office dogs were adopted from the AHS:
Frannie, Head of Security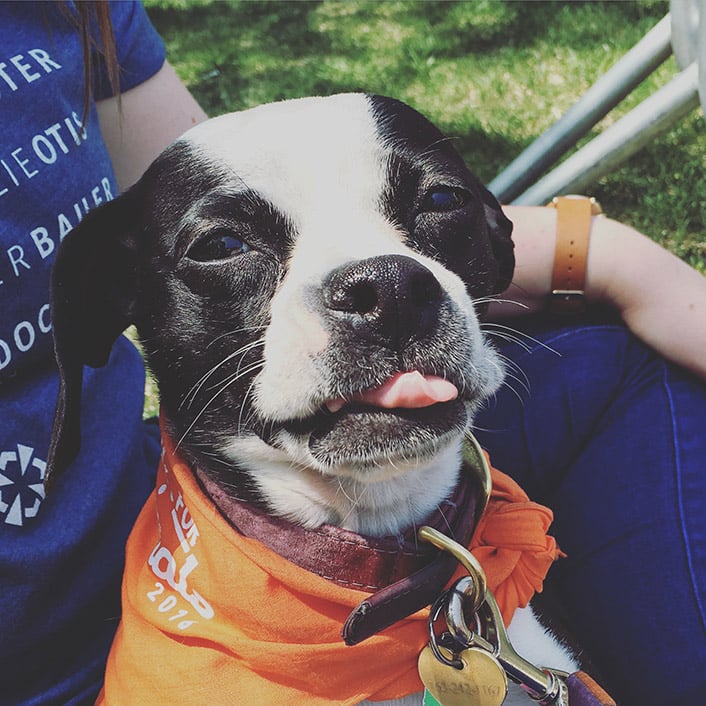 Frannie takes her role very seriously at the office. She was adopted by our Creative Director Ryan in April 2014 from the AHS. From the moment he and his girlfriend saw her photo on the AHS website, they knew they had to get her.
Mac (Formerly Marshmallow)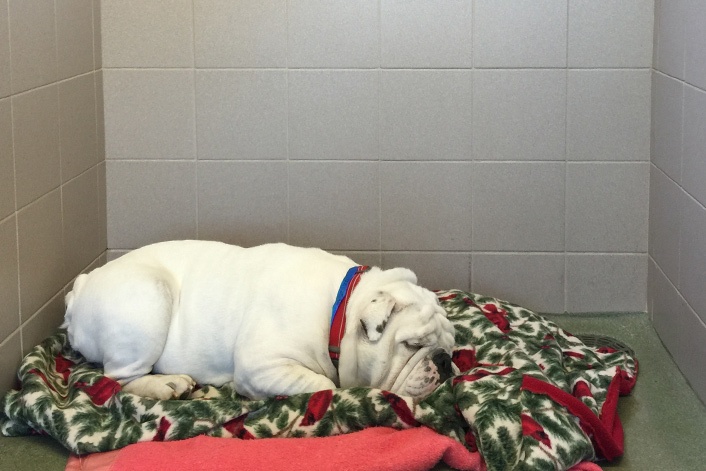 Mac, formally known as Marshmallow, was also adopted from AHS on March 14, 2015. He wasn't even on the site for 15 minutes and our CEO Trish was on her way to adopt him. It was definitely love at first site.
Finally, we'd like to give a shout out to Alex at Minnesota Ink for our awesome team shirts. Thanks Alex!