HubSpot Software: Sales Hub
enable your
sales team to
close more deals
Sales Hub helps you connect with prospects, track deal progress, and automate repetitive sales tasks to save you time.


easily manage customer information with HubSpot CRM
The FREE customer relationship management software from HubSpot allows you to track all interactions with customers in one convenient location. If you're already using Salesforce to manage your customer data, HubSpot features a bi-directional integration for a seamless experience.
---
Email
supercharge your sales emails
Are your sales emails lacking that special something? With the HubSpot Sales Hub you have full control. Using the HubSpot CMS, you can build custom email templates that stand out and then craft meaningful email sequences, schedule automatic delivery, and track your progress from one simple interface.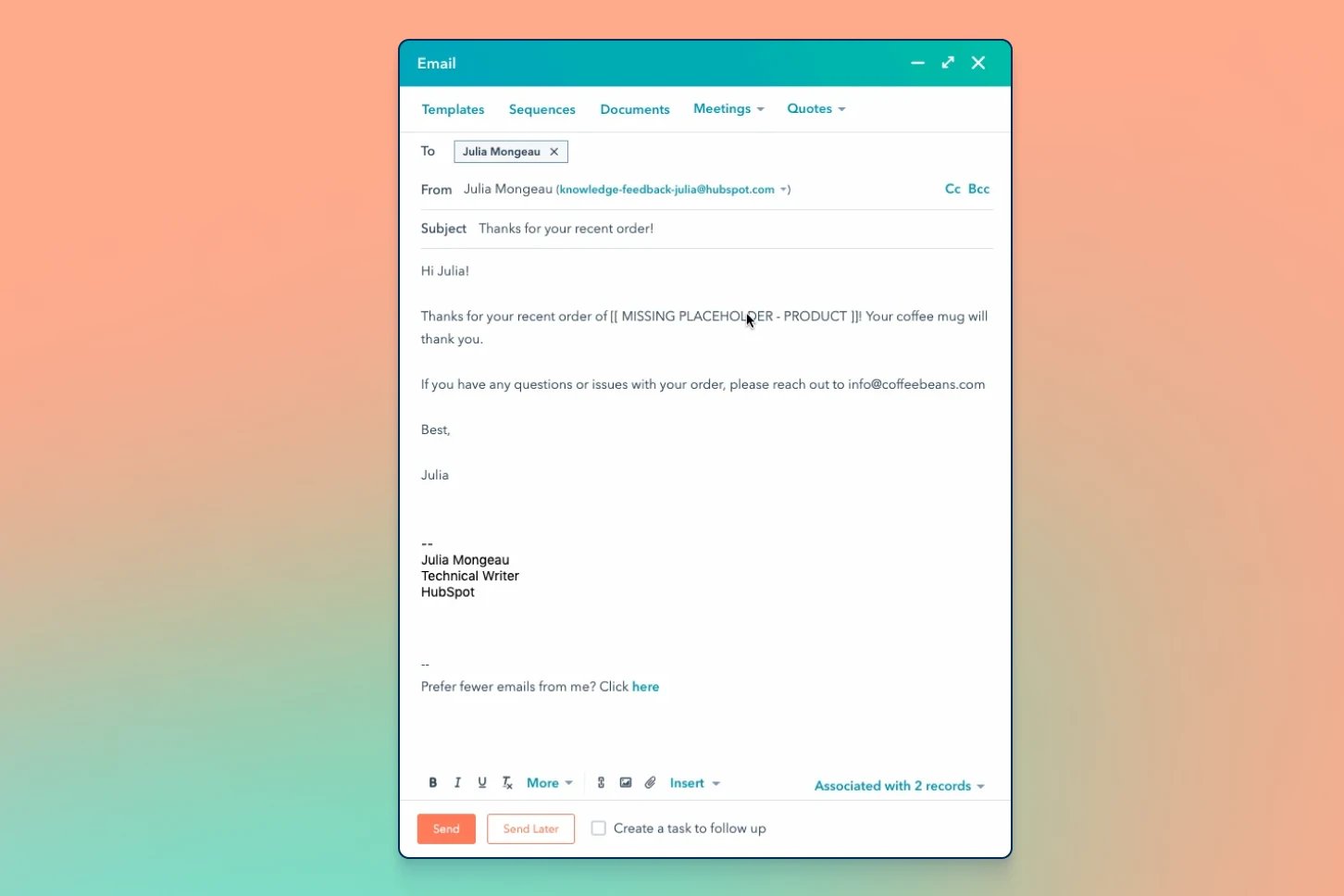 ---
Lead Scoring
take the guesswork out of lead scoring
Not sure if you truly have a sales qualified lead? With predictive lead scoring from HubSpot, you'll be able to quickly tell if a prospect is worth a follow up. Spend less time qualifying leads and more time closing deals.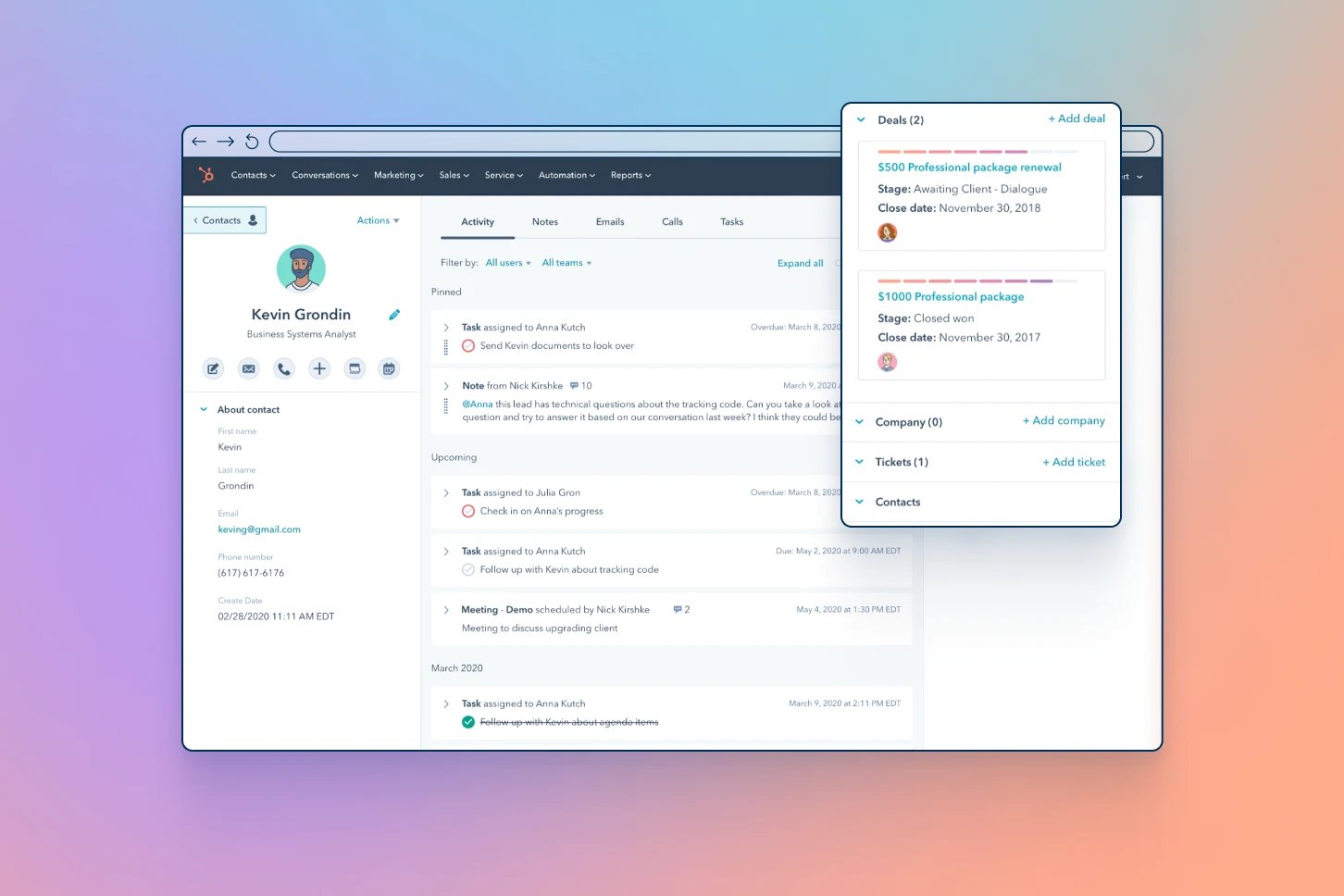 ---
Pipeline Management
manage your sales pipeline with ease
Did you forget to send out that last proposal? Sometimes it can be hard to keep track of all the deals coming your way. The pipeline management tool allows you to see the status of all your current deals at a glance.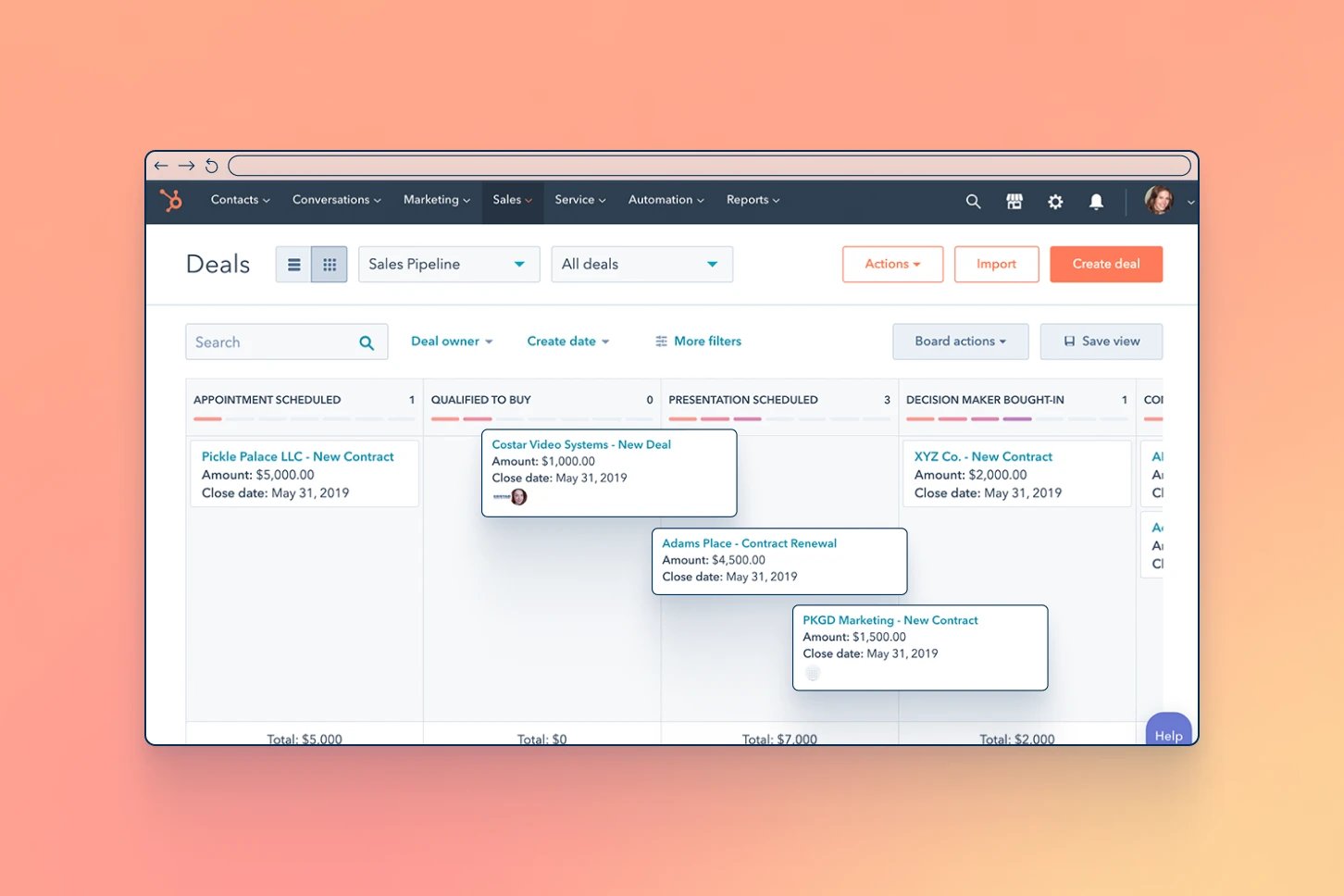 ---
Dashboards & Reporting
create dashboards for customized reporting
Want to see how many deals you closed last week, or how many prospects you've connected with this year? With HubSpot Sales Hub, you can create customized dashboards to show you the data you want on demand. Drill down to specific sales metrics, or set-up regular notifications with high-level reporting—you're in control.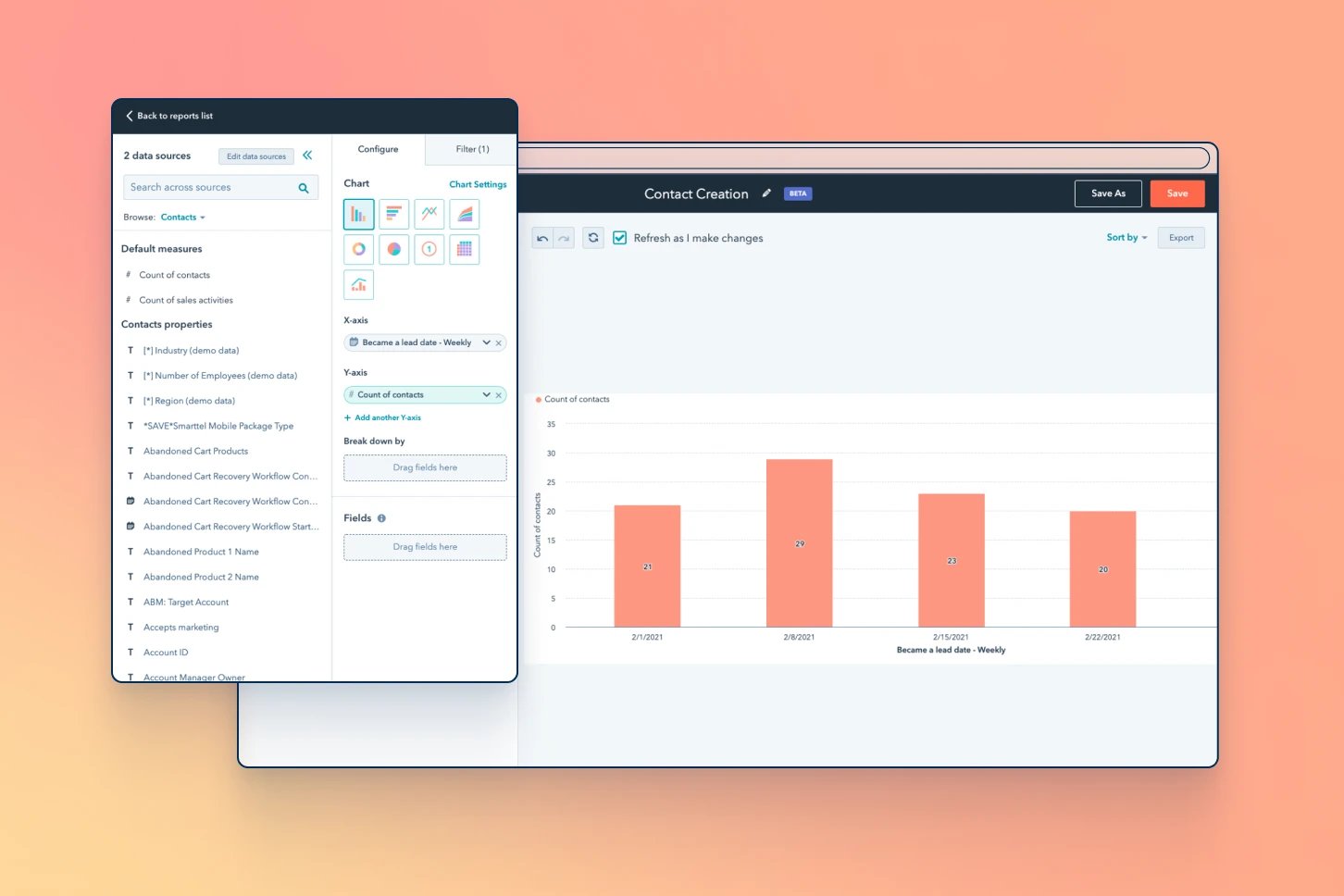 ---
Communication & Followup
connect with prospects, leads, and existing customers
Is it time for a check-in call? The HubSpot CRM features click-to-call, which allows you to reach out to customers with the click of a mouse (and log your conversations for future reference). If you're wanting to reduce the hassle of trying to coordinate scheduling a meeting, the Sales Hub allows you to create customized meeting links that sync with your calendar to make it easier for customers to connect with you.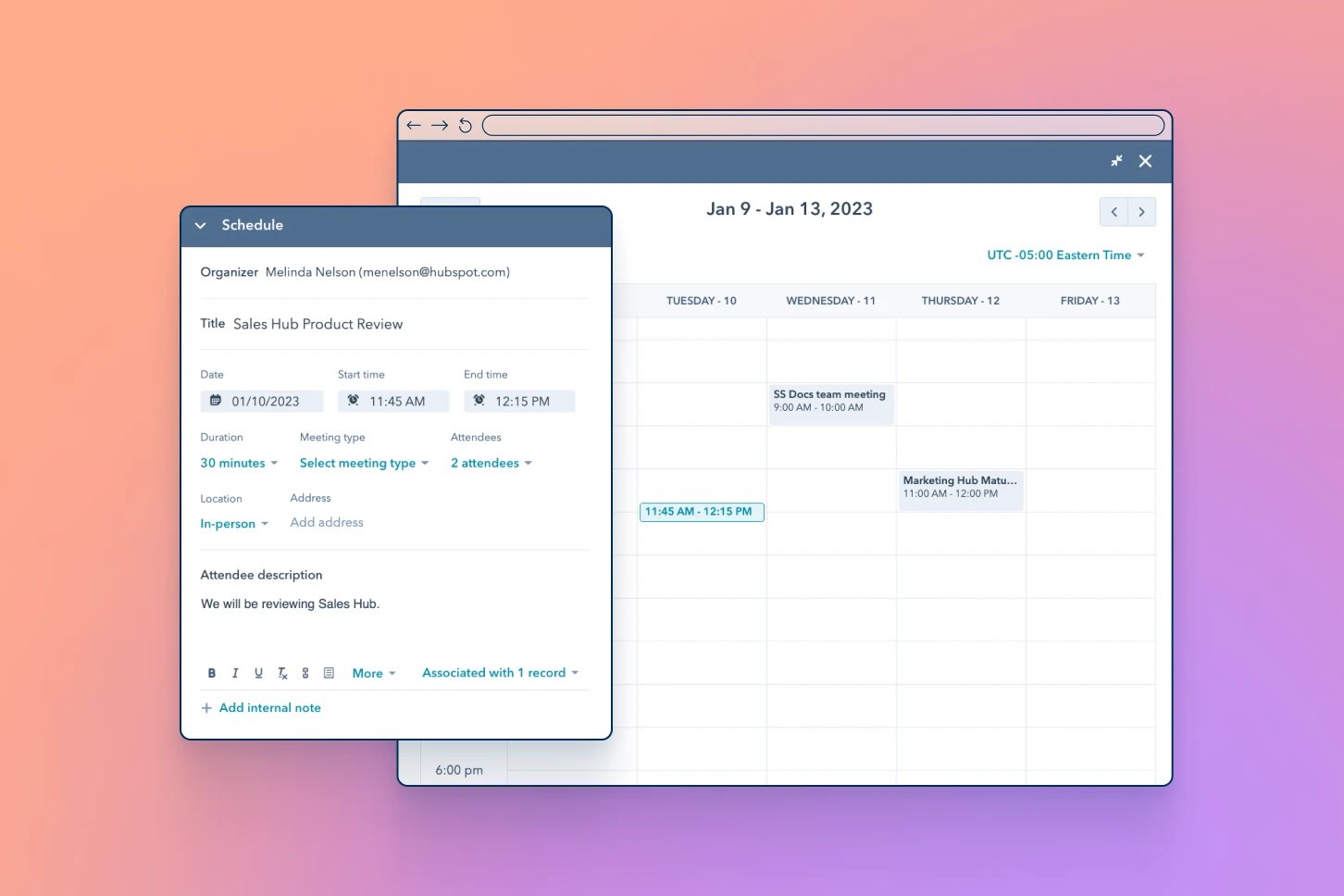 ---
flexible HubSpot
services you'll love
crave information?

we get it—so do we.
HubSpot pricing consultation
with so many options, evaluating HubSpot software can be overwhelming—we can help!
As one of the top HubSpot partners in the world, we will offer you unbiased advice as to which hub(s), subscription levels, and which combination of products will work best for you to meet your goals. Let's begin with a no-obligation 30-minute conversation to discuss your needs.