Careers
project manager
As the backbone of our client success team, your primary focus will be keeping clients happy, ensuring projects are on schedule, and internally coordinating with the strategy, design, development, and implementation teams so projects run smoothly. Technically we should be adding an "S" to the word project in your new role—because there are plenty of projects to manage at any given time there could be 25+. If that excites you more than it freaks you out....read on.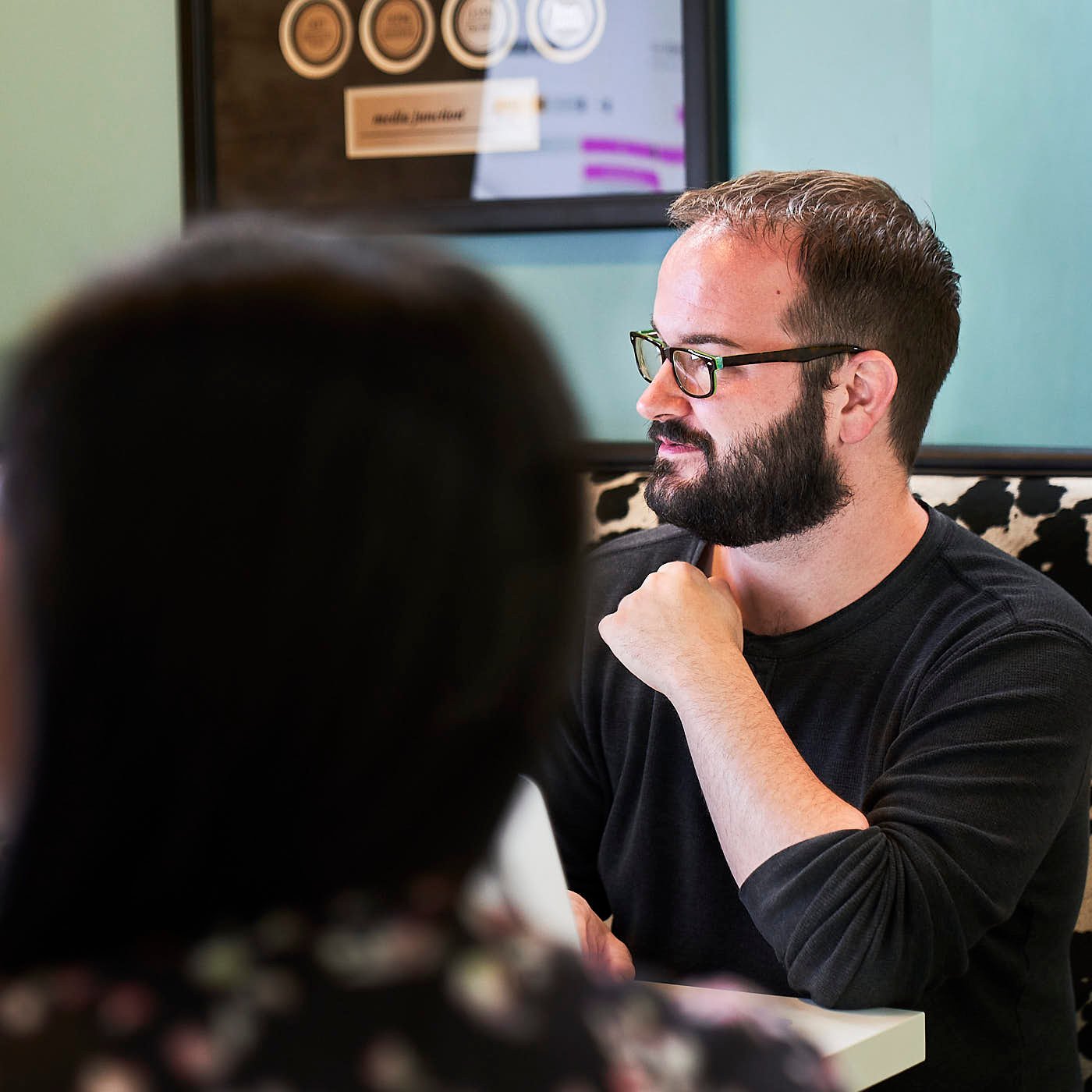 ---
We're looking for a special someone who may describe themselves as a Tetris master or professional juggler because this role requires being two steps ahead of everyone else and keeping a lot of balls in the air without letting them drop. If words like accountable and order feel good to you then you are likely a fit for this role.
At the core of the role, you'll act as the liaison between the Media Junction team and the client to a host of different projects with different deliverables and timelines.
Role requirements
1–2 years of project management experience in an agency setting
Must be comfortable being client-facing (phone and video calls required for role)
Have excellent verbal and written communication skills
Are detail-oriented and organized
Enjoy working one-on-one with clients
Are self-motivated and self-directed
Can successfully multitask
Demonstrate adaptability
Can prioritize and execute tasks in a fast-paced environment
Have strong teamwork and collaboration skills
Nice-to-haves, but not required:
HubSpot experience
Have worked in an agency, fast-paced business such as retail or hospitality
Familiarity with Agile / Scrum / Kanban
Understand the process of building a website (at least the basics)
---
We are a diverse group of passionate visionaries, techies, nerds, and forward thinkers who love what we do. We are highly motivated, friendly and we ❤ dogs. And Star Wars. And walls that double as whiteboards. And cake. Okay, we love a lot of things—including working with other hard-working, talented people.
So, if you're a creative thinker, have a special knack for solving problems, and love helping others win, we encourage you to apply today!
---