Careers
senior strategist
media junction has been building beautiful websites that get results for over 20 years, and these results are a direct reflection of our strategy team. Our strategists aren't satisfied with the status quo—they are empathetic and push their creative thinking skills to solve problems everyday.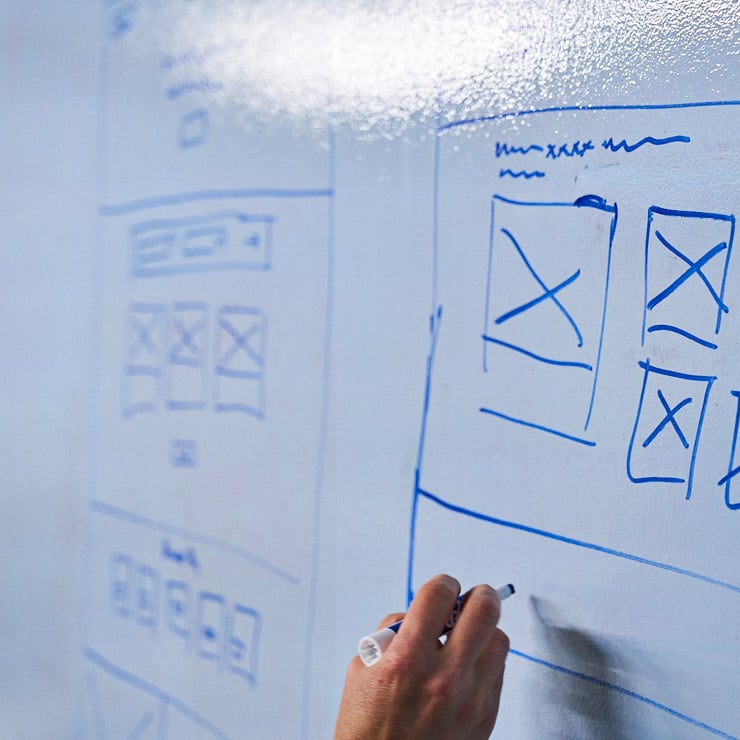 ---
We appreciate strategic minds, especially those who can think quickly on their feet, lean on their natural instincts (and data) to make decisions, and course-correct on the fly when necessary.
You may have read a bit about us on Glassdoor—(if you haven't, you should). To be blunt, not everyone thrives in our environment—we are strictly looking for A-players. There are no seats on the bench, and everyone is expected to be on the field ⚾ playing a key role. As I am sure you can imagine, our clients have high expectations, and so do we.
Still with us? Good because you're the kind of person who we want to apply. We've created an environment for you to thrive and grow. A typical day is never typical. It's filled with collaborative meetings with clients and teammates. Our team is a pretty competitive group of people who love to set goals and win for our customers—and we aspire to be recognized by our peers for setting the bar for producing great work.
Our strategists define and manage the strategic planning, estimating and execution of digital marketing efforts for our clients. Duties include website architecture, advising clients on technology, buyer personas/journey mapping, website analytics, SEO, marketing automation and lead generation—and report ROI.
We're looking for candidates who:
Are self-motivated and self-directed
Can prioritize and execute tasks in a fast-paced environment
Have strong teamwork and communication skills
Role requirements
Conduct research, analyze client websites, and identify areas for improvement, using tools such as HubSpot, Google Analytics, SpyFu and others
Perform competitive research, compile information, and surface strategic opportunities
Must be able to present and explain technical concepts to non-technical people
Have outstanding verbal, written and interpersonal skills
Examples that showcase your strategic thinking and how you have solved problems and show the result from your effort
Work in a team environment and assist with various tasks as assigned
Nice-to-haves, but not required:
HubSpot certification(s)
Marketing automation software experience
Have worked in an agency or startup environment or have freelanced before
---
We are a diverse group of passionate visionaries, techies, nerds, and forward thinkers who love what we do. We are highly motivated, friendly and we ❤ dogs. And Star Wars. And walls that double as whiteboards. And cake. Okay, we love a lot of things—including working with other hard-working, talented people.
So, if you're a creative thinker, problem solver, and a damn good strategist who loves to solve problems, help companies grow, build beautiful marketing campaigns that evoke positive experiences, then we want you to talk to you.
---