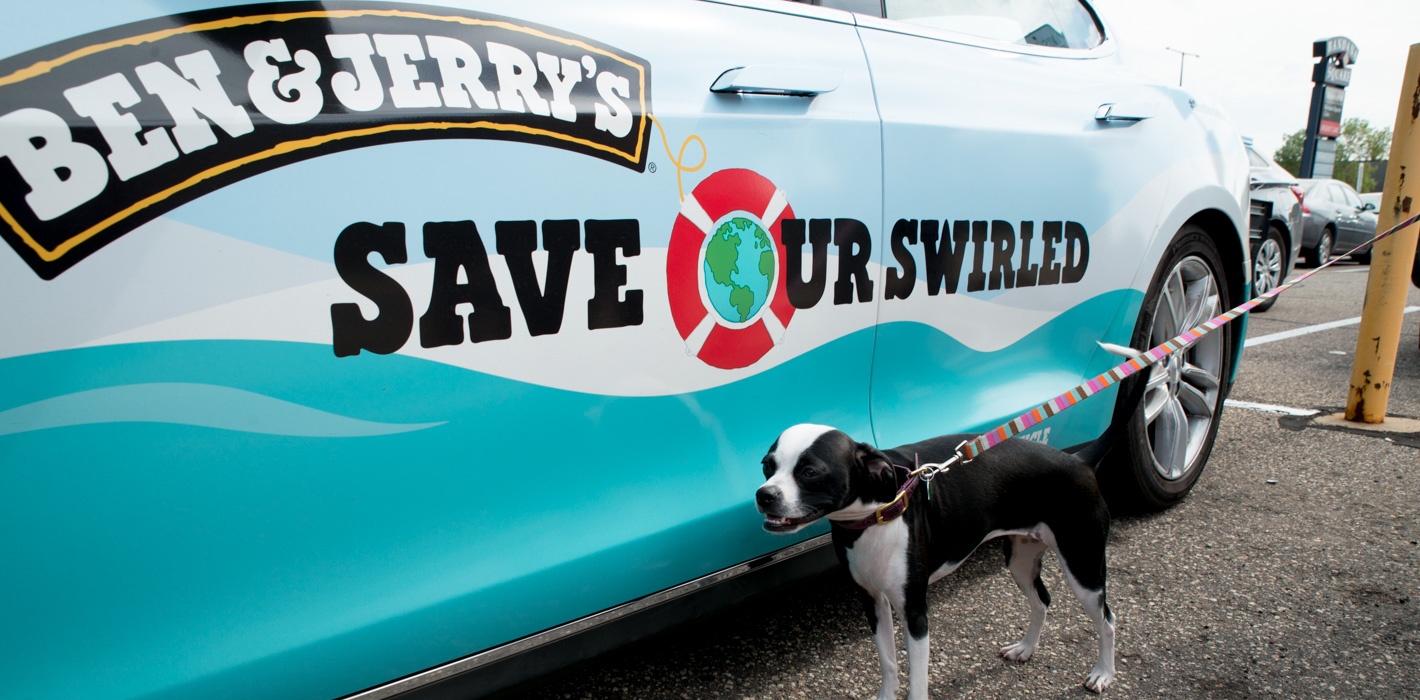 Ben & Jerry's Ice Cream is driving across the country this summer to bring free scoops of ice cream to their fans. Their latest stop: the Media Junction office.
A Movement Fueled By Ice Cream
The ice cream company is spending 15 days in the Twin Cities surprising locals with a tasty treat of ice cream. Why? To spread awareness of global climate change and to empower fans of the ice cream to get involved.
To help with this cause, Ben & Jerry's is driving around the country in an electric Tesla car that's been converted to haul the large amounts of ice cream. They've partnered with Avaaz, an international grassroots organizing group, and are encouraging ice cream fans to sign a petition to the leaders of the United Nations to work towards 100% clean energy by the year 2050!
While in each city, they visit locations they hear about on Twitter. When we heard about the contest, we asked the other businesses within Bandana Square to join us in asking Ben & Jerry's to visit.
Hi there! Thanks for the Tweet! We'd love to stop by @mediajunction! Would tomorrow work?
- @BenJerrysTour
We were so excited when we got the tweet! Ben & Jerry's was on their way to Bandana Square and they were bringing along two awesome new flavors: The Tonight Dough and Save Our Swirled.
We rallied the Media Junction team, emailed all the other tenants in the building and ran outside to enjoy delicious ice cream on a beautiful fall day.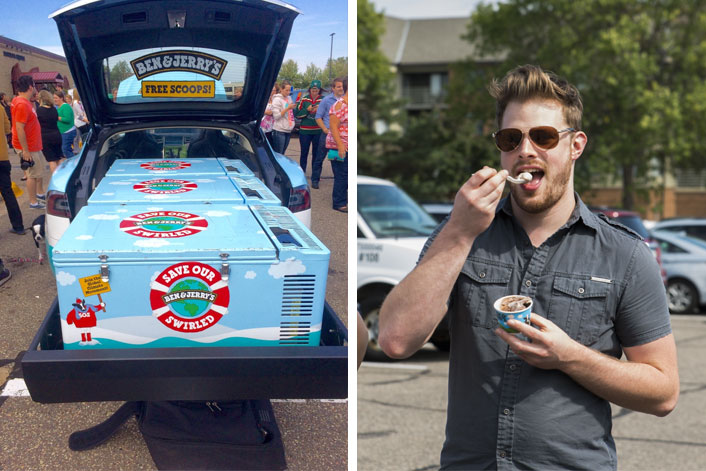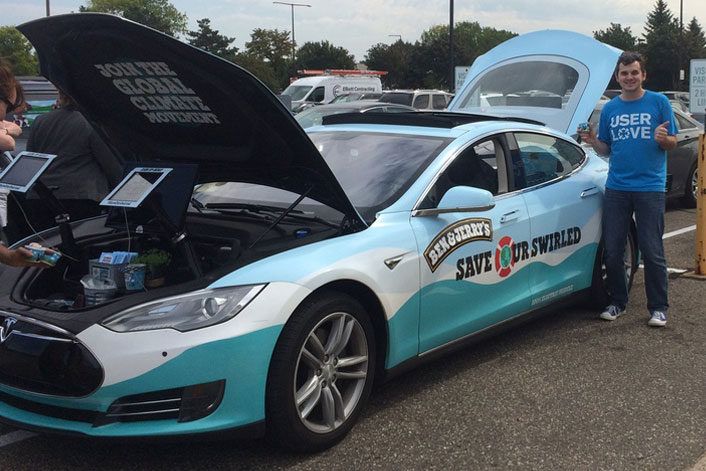 Having Ben & Jerry's visit us at work made for a great afternoon break and was enjoyed by everyone who attended! Thanks again Ben and Jerry's, you really Rocked Our Swirled!