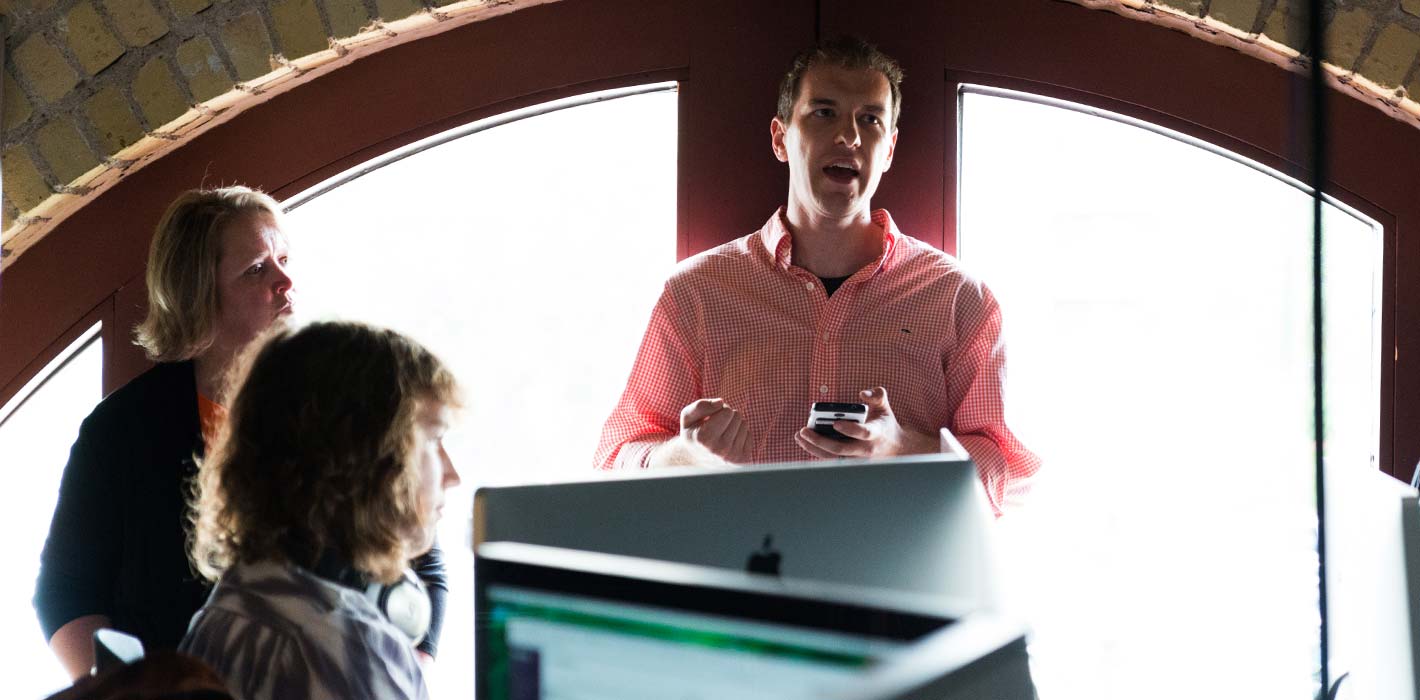 The recent Twin Cities HubSpot User Group (#TCHUG) was a smashing success as HubSpot Inbound Professor Nick Salvatoriello (@NickSalInbound) shared tips on how to optimize and segment marketing contacts in HubSpot.
If you couldn't make it, here are five contact management tips Nick Sal shared during the HUG:
1. Track Everything
How do you know what content your customers want to see and what is most effective? You track how they interact with your website and content.
HubSpot uses web cookies to track how visitors move through your website and to track their interests. If someone doesn't enable cookies in their browser, HubSpot also allows you to track what emails your contacts open and click on, as well as what Tweets they interact with.
All this data can be analyzed and used to tailor your marketing to your customers. As Nick Salvatoriello said, "HubSpot is all about enabling you to send the right message to the right person, at the right time."
2. Put Everyone Into HubSpot
Sometimes companies hesitate to upload all their contacts because they don't want to pay more for their HubSpot subscription. This can backfire when a prospect known to one person in your company—but not to everyone—fills out a form on your website.
If your salespeople are tracking inbound leads correctly, that prospect could get an introductory call from a salesperson (but not the same one with whom they've already begun a conversation).
Or even worse, what if an existing customer downloads an ebook? How embarrassing would it be to have a salesperson reach out to one of your long time customers. Avoid this by making sure everyone you know is entered as a contact in HubSpot.
3. Use All The Tools
HubSpot is designed to help marketers improve their content marketing strategy. While many marketers focus their efforts on tools like email, blogging, and social publishing, HubSpot has so much more to offer.
Here are three HubSpot tools that most companies underuse:
Buyer Personas
It's important to segment the leads that come in so you can customize your marketing. When creating your Buyer Personas, think about the characteristics of your ideal buyers, as well as their different knowledge levels and challenges.


Lifecycle Stages.
Separating leads by Lifecycle Stage means that you can engage them appropriately based on where they are in their buying cycle—which is far more effective than having a salesperson call every lead that comes in.


Lead Scoring
Ignoring a contact who wants to know more is just as bad as pushing content on a contact who doesn't want it. Lead Scoring can help

you track how engaged your contacts are with your company, and identify the best opportunities.
4. Keep Your Database Up To Date
A big database can be intimidating. Make sure your contact database is always up to date by continuously integrating and importing new contacts, analyzing their data and using what you find optimizing your strategy.
Stop worrying about having too many people in your database. A big database should be seen as a big plus—it means your marketing is working!

A large database also gives you a lot of data that can be analyzed and used to your advantage. It's worth investing the time it will take to keep your database current.
5. Dig Deeper
Think of lists as your new best friend. When you go beyond the standard HubSpot lists to really segment your contacts, you'll not only learn a lot about your contacts, you'll find new ways to market to them. As a bonus, lists make personalizing content easier and more effective.
Use HubSpot's filtering to create lists by:
Sources:
Find out where your contacts come from so you can tell what is most effective. of new contacts and leads.


Location:
Marketing a product to a person that they can't get in their location is pointless.


Email engagement:
Viewers who click on the emails frequently give marketers an idea of what they like and who is interested.
Alternatively, a list of those that don't click on emails tell marketers that their product or service might not being marketed in the right way.
HubSpot is full of content management tools that most marketers don't use to their full advantage. Every database, list, and contact record can help you learn more about your prospects and improve your marketing.
Thanks to Nick Sal for the great tips—we know we'll be using his advice here at Media Junction! Connect with Nick on Twitter and please consider attending the next Twin Cities HubSpot User Group in October!