So, it's time to redesign your website — there's just one problem: you're not a web designer.
You need to find a web designer, someone to do the work for you. And, unfortunately, that can be a tough process.
There are thousands of agencies out there that can help you build your new website. But which is right for your business?
We're here to help and walk you through how to choose the best web design agency for your unique needs.
Media Junction is an award-winning website design company and HubSpot partner with over 25 years of experience. We've assisted hundreds of companies in designing or redesigning their website in HubSpot.
>You deserve a beautiful website that gets results.
In this blog post, we'll explore the different factors you should consider when vetting web agencies so we can help you know what to look for.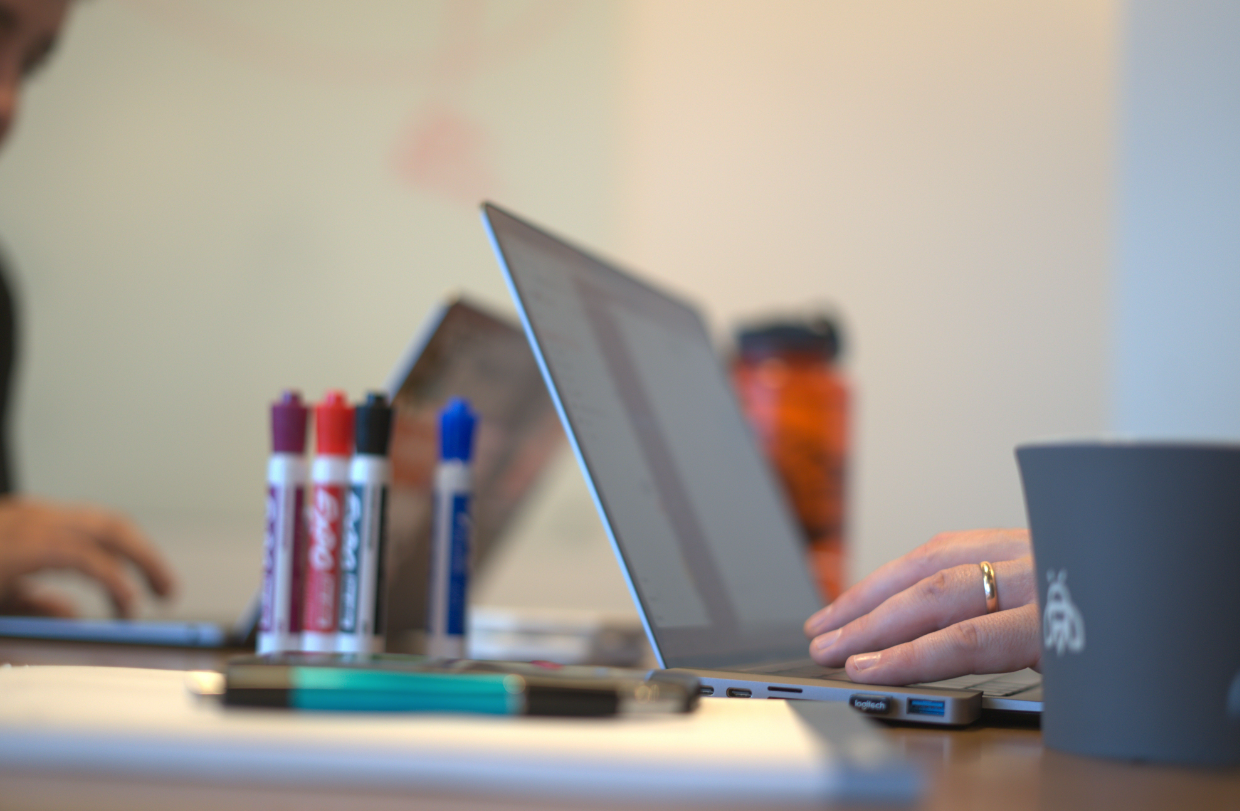 Top 4 Considerations when Choosing a Web Design Agency
If you're thinking about redesigning your website, you're not alone.
In fact, over 60% of companies are planning to redesign their website in the next 12 months.
But with so many website design companies out there, how do you know which one is right for you?
Here are four considerations when choosing a website design company:

1. Their Process
The first thing you should do is ask the company about their process.
How do they approach website design? What kind of steps do they take to ensure a successful outcome?
A good website design company will have a solid process that they can walk you through step-by-step. This process should be proven and repeatable.
There should be case studies and references that set this process apart as a viable solution to building a website that looks great and gets results.
There should also be an element of agility and "scrappiness" built into this process because no two websites are the same.
Finally, there needs to be room for customization and deviation where it makes sense.

2. Their Portfolio
Next, take a look at the company's portfolio.
Ask yourself:
Do their past projects align with the vision you have for your own website?


Do their designs look dated or fresh?


Does the company have experience designing websites in your industry or niche?
A good portfolio will give you a sense of the company's aesthetic and help you determine if they're a good fit for your project.

3. Their Reviews
Before making any final decisions, be sure to read reviews of the company from past clients.
Are people generally satisfied with the work they received? Are there any common complaints?
Looking at reviews will give you a better sense of what it's like to work with the company and whether or not they're likely to deliver on their promises.
Of course, reviews need to be taken with a grain of salt.
Typically you get the extreme responses from both sides of the review spectrum—the extremely delighted client and the extremely disappointed ones.
Most importantly, don't be afraid to ASK the agency about specific reviews! An agency that is worth their salt isn't afraid to have real discussions early on in the vetting process.

4. Their Price
Finally, don't forget to ask about price. How much does the company charge for their services? Is it within your budget?
It's important to get an idea of pricing upfront so that there are no surprises later on.
There is certainly an element of "you get what you pay for" when it comes to web design, but cost isn't everything.
Discuss how an agency comes up with their pricing and all the factors that go into the cost of a website.
Choose the Right Fit for You
In this article, you learned to how take process, portfolios, reviews, and price into consideration when choosing a web design agency.
Redesigning your website is a big decision—but it doesn't have to be a difficult one.
By taking the time to consider your options and choose a reputable, experienced website design company, you can ensure that your new site is everything you've dreamed of and more.
So what are you waiting for? Start shopping around for your perfect partner today!
Related articles:
Media Junction has been designing websites since 1997. If you would like to discuss what MJ can do for you, click the link below -