Let's Eat, Grandma went from

ad hoc technical tools to a seamless experience

using HubSpot CRM + Service Hub
Case Study
Let's Eat, Grandma
In today's competitive job market, Let's Eat, Grandma (LEG) pairs clients with award-winning resume writers to help them achieve their dream jobs.
Project Requirements:
Reclaim time spent on repetitive manual tasks
Connect their Wordpress website to HubSpot
Integrate WooCommerce with HubSpot
Sunset their homegrown CRM and migrate to HubSpot CRM
Simplify their tech stack
Establish benchmarks and deliver new levels of visibility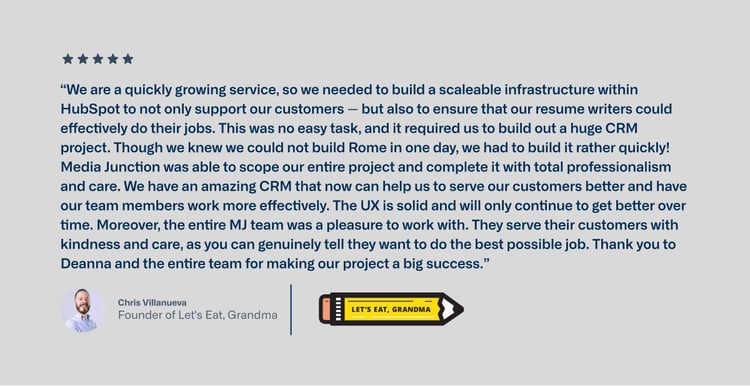 Challenges
Siloed, Manual Processes
Each department — often each user — was building their own processes to complete their tasks. Everything was done by hand, even basic reminder emails.
Disconnected Tech Stack
LEG was using a proprietary CRM that couldn't scale with them and disconnected external tools including Calendly, WooCommerce, personal email accounts, documents, and spreadsheets.
No Visibility Into Operations
Not only did this complexity add to their workload, but it also prevented them from having any real performance insights or ability to troubleshoot and improve.
Solutions
An Intensive Discovery Phase
To solve these problems, we embarked on a 4-month discovery, strategy, and build plan with the end goal of a touchless sales and service platform accommodating scores of CRM users in sales, service, leadership, operations, and marketing roles.
Our Solutions Architects dug into LEG's current system to understand their pain points, identify needs and wants, and document their existing technology and processes. We used this information to design a HubSpot solution to replace their existing tools with a simplified tech stack, seamless automation, and simplified processes.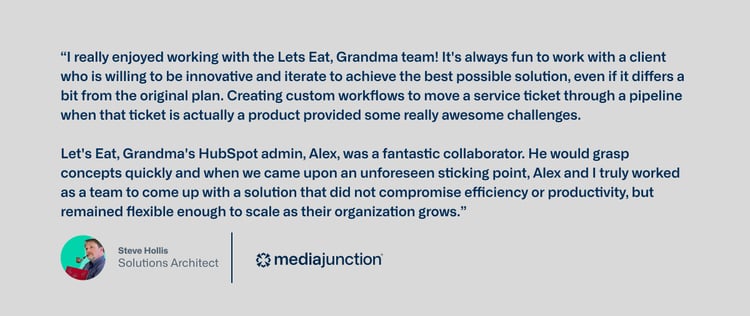 The Core HubSpot Build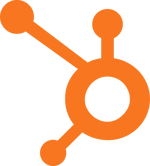 The solution we designed relied heavily on HubSpot's native tools: we replaced their outdated CRM with HubSpot CRM and implemented Marketing Pro, Sales Pro, and Service Pro, with the Service Pro hub anchoring daily operations as the project management system and primary method of core service delivery.
To accomplish this, we:
Migrated all data to the HubSpot CRM
Configured Service Hub with custom deal stages tied to workflows, alerts, and automated emails
Added custom properties to accommodate project details and deliverables, tied to writer activities as well as automated processes
Connected the team's new company email accounts to HubSpot to track all client communications
Built an automated project kickoff flow triggered by purchase that collects client info and prompts them to schedule their first meeting
Created automated alerts to prevent project delays and data gaps caused by clients, writers, and LEG managers
Automated emails throughout the process for clear and trackable client communication at important stages
The WooCommerce Integration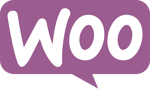 Through a WooCommerce integration, we were able to map purchases to HubSpot deals, pulling in and matching specific products.
These completed deals automatically trigger the kickoff of client engagements, starting with a survey to pair the client with the best writer and advance the deal stage.
The survey answers are mapped to custom fields on the contact record (e.g. previous resumes) and provide data points used in workflows and reports, while the product data is used to direct clients to available writers with appropriate experience.
The Custom Stripe Integration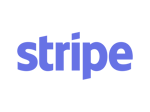 We also built a custom Stripe integration to automate payments to LEG's resume writers when work is completed, a process that previously had been manual and asynchronous.
Custom coding work included:
Splitting payments between two custom deal stages, triggered by writer actions
Calculating payments based on the products sold and writer's team membership
Requiring approval from the LEG stakeholder before processing payments


Results
Consistent, Transparent Processes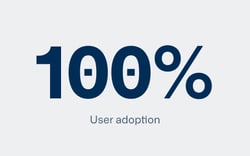 With the launch of LEG's HubSpot platform, all client touch points are tracked and accessible across teams, providing benchmarks for process improvements and triggers to prevent customer experience problems. Client payments now trigger a touchless kickoff process. First, the new client fills out an information form, and then they're prompted to schedule their first meeting.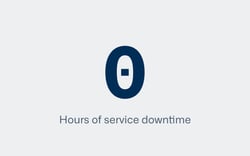 Instead of individual Calendly pages for each writer, LEG now has a single scheduling page using smart content and HubSpot Meetings to distribute customers round-robin to available writers with the right expertise.
As a result, LEG now has complete visibility into new clients, open tickets, and project statuses, but their internal team is no longer a bottleneck in the service pipeline. Contractor payments are also automated, and the LEG stakeholder's only action item is to approve them weekly.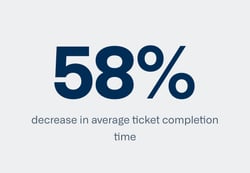 As CRM users have adapted to the new process, average ticket times have gotten progressively shorter, signaling smoother, more profitable projects. Between June and December 2022, average ticket times for client projects dropped by 58.4% — a decrease that doesn't even account for project duration prior to the implementation of HubSpot.
Impact
Radical Business Transformation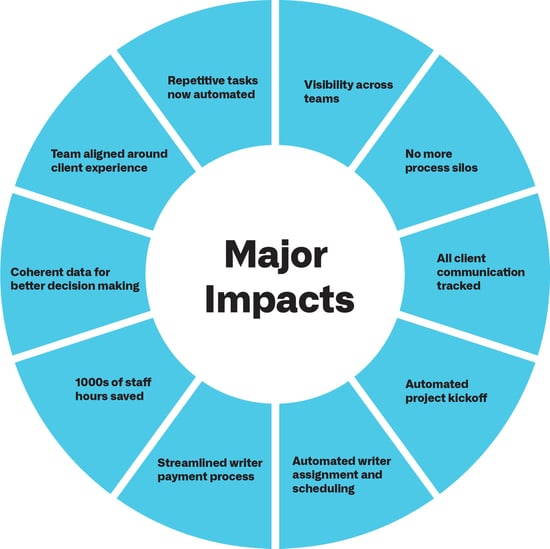 Our work with LEG resulted in a set of revised, streamlined business processes that have created dramatic change for their organization.
By removing numerous manual actions from the process, we saved the LEG team countless hours. The whole team is now using the same processes and tools, with data points at all stages of the customer journey and access to all client communications through the contact records. Built-in alerts and triggers prevent delays and user error, improving day-to-day experiences for the LEG team, their contractors, and their clients.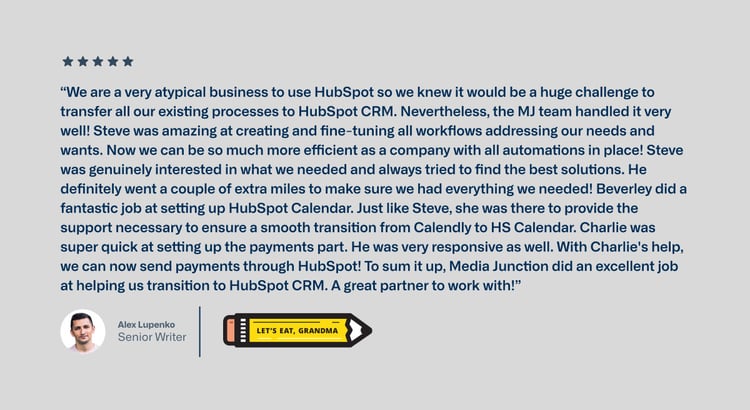 They now have complete visibility into their performance and the client experience, giving them the benchmarks they need to make important business decisions in the future.
Shorter ticket times translate into happier clients and more profitable projects, with writers free to spend less time on documentation and more time doing what they love. Clients are one step closer to getting their dream job, a life-changing prospect for many of them.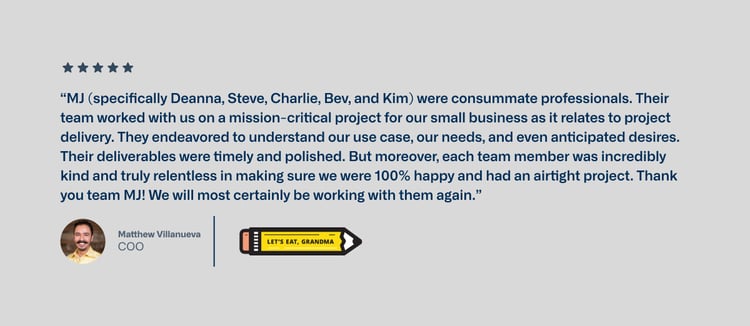 Most importantly, LEG now has a scalable system that facilitates their growth potential. They're excited that HubSpot gives them clear opportunities to improve and the tools to do it, and they've only scratched the surface of what's possible.