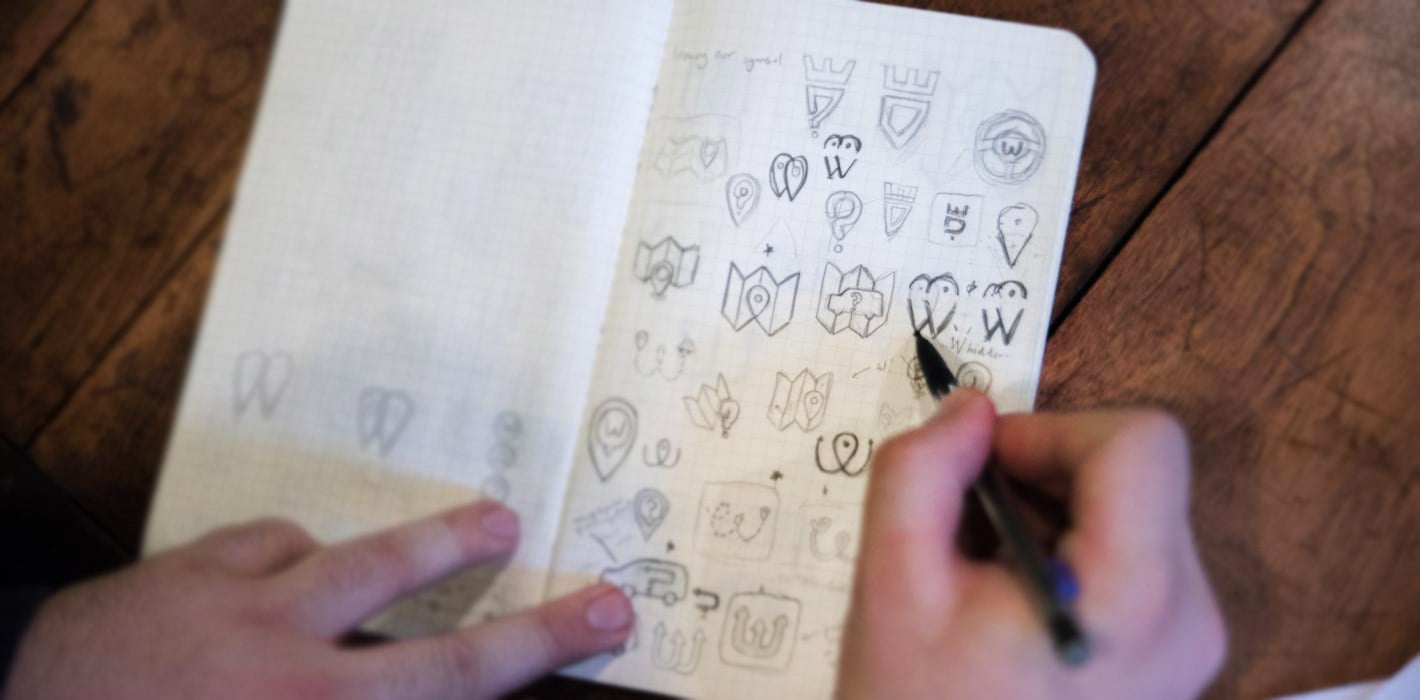 The fun of working with a start-up is that you get to help them shape their identity and create how people will perceive them.
When Anne and Monica of Who's Driving came to Media Junction, they were in the process of developing a carpooling app to help busy families more easily manage their carpools. Both busy moms themselves, Anne and Monica were frustrated with all the back-and-forth needed to set-up a carpool. Unable to find a carpooling app that met their needs, they'd decided to create one.
The Logo Design Challenge
Who's Driving challenged Media Junction to help them create an entire brand identity from scratch, including designing a logo that would be easily identifiable in an app icon.
When designing for an app icon, it's important to simplify how you want to represent your brand. The app icon is what users will end up recognizing the most. When somebody's looking at their phone, they need to be able to easily find the app — which means it needs to stand out from other apps and be immediately identifiable.
Listen to Media Junction's Andrew Baumgartner and Ryan VonBergen talk about the Who's Driving logo design process.
Transcript:
As we began working on the Who's Driving logo design, we knew we had to create a symbol that set the brand apart as something new and exciting, while still being representative of the app. We wanted to boil down the idea of simplified carpooling into a symbol that was clear and compelling.
From the Who's Driving team's perspective, they really wanted to incorporate the "W" of the Who's Driving name into the logo. Our goal was to figure out how to make the "W" the jumping off point- and, at the same time, communicate what the app was all about.
We went through a lot of iterations in the process of developing this new brand and logo — a lot of really good iterations. We kept coming back to this idea that it needed to have both a techy feel and a level of whimsicalness. We wanted it to be something that working parents would recognize and want to interact with. It needed to have almost a level of fun to it.

The End Result:
The logo design we ultimately came up with for Who's Driving was two map markers that made up the "W." We felt like this really represented the two points of a carpool trip—the beginning and the end. It communicated what the app was all about, while maintaining the unique look and techy feel that we wanted to achieve.
Overall, we think we were able to take the initial "W" and turn it into something that has more meaning than just a letter in a name.

---