In terms of pure market share, the CMS wars are over, and WordPress has won. They command a 63.5% market share among content management systems. The next closest competitor weighs in with a paltry 4.2%. HubSpot CMS or "CMS Hub" as HubSpot now calls it, currently claims a mere 0.2% of the worldwide market.
So why are we even talking about HubSpot? Why do we at Media Junction take pride in being primarily a HubSpot Agency? When confronted with the vast and confusing landscape of CMS choices, doesn't it make the most sense to default to the one that so many other websites are using?

Well, it depends on your business goals.

We understand it may be comforting to choose the CMS relied upon by millions and supported by thousands of developers—there's safety in numbers, after all. But your choice of CMS for your organization shouldn't be dictated solely by popularity.

Your website is at the core of how your customers experience your business. Sales, marketing, customer service — it all starts with your website. And so, your website isn't just there to look good; it's a business growth engine.

The best performing engines are all about efficiency. Every part is carefully engineered to serve its purpose, working in perfect synchronicity with the other parts. Efficiency is where HubSpot's CMS shines.

We're not here to bury WordPress. Obviously, there's a lot to be said for a platform that has seen as much use for as many years as WordPress. But if your primary goal is business growth, we strongly encourage you to consider HubSpot CMS Hub.

HubSpot CMS assembles into one convenient package everything you need to build, launch, and optimize beautiful, responsive websites that work alongside HubSpot's other inbound marketing tools to attract visitors, nurture their interest, and convert them to satisfied, loyal customers.

Let's dig deeper into why HubSpot CMS is an excellent choice for businesses looking to grow, starting with the basics.
HubSpot CMS vs. WordPress: An Overview
It would be impossible in the space of one blog post to summarize and compare every aspect of HubSpot CMS and WordPress. One of the amazing things about both software tools is their sheer depth of capabilities.
For the record:
WordPress is a free and open-source CMS launched in 2003. WordPress began life as a blogging tool, but it has evolved into a fully-functional content management system suitable for all kinds of websites. Third-party plugins and themes extend the capabilities of WordPress. WordPress users must install the software on their own servers, or work with a third-party web host.
HubSpot CMS Hub is the cloud-based content management tool integrated into the HubSpot "growth stack," an all-in-one platform for marketing, sales, and service built around a free customer relationship management (CRM) system. HubSpot Inc. builds and maintains its software to help its users implement the inbound approach to customer relationships. Inbound prioritizes forming connections with prospects and customers through valuable, problem-solving content. HubSpot CMS-built websites are generally hosted on HubSpot servers.
Now, let's compare the two platforms in some of the areas that matter the most to growth-oriented businesses.
Blogging
As you would expect from a CMS that originated as a blogging tool, WordPress is perfectly adequate for quickly launching a personal blog. There are several free blogging templates to choose from, and the WordPress blog editor is user-friendly.
However, your business blog isn't just a place to share your musings. You need it to attract visitors through search engines and impress them with an appealing, on-brand visual presentation.
WordPress can be customized with SEO tools and analytics, but doing so requires selecting, possibly paying for, and installing third-party plugins. If you want to make layout changes to your theme or template, you may need to hire a developer. And not all WordPress themes support the mobile optimization that is so crucial today for connecting with customers on their smartphones.
HubSpot CMS, on the other hand, was built from the ground up to not only offer a clean, usable blogging interface, but to help business bloggers optimize, publish, and analyze their content. No plugins are necessary. HubSpot's themes automatically adapt to mobile devices.
HubSpot also offers a content calendar, which can be indispensable for keeping content campaigns on track across a team of multiple writers and editors.
Landing Pages
Landing pages are central elements in any inbound marketing strategy. Landing pages are versatile. You can use them for diving deep into a single topic your audience is interested in, or to promote a downloadable content offer. Whatever you use them for, landing pages are all about focus.
HubSpot CMS has featured a landing page tool since its inception. HubSpot offers drag-and-drop landing page creation and editing, with the ability to easily drop in forms, CTAs, and more advanced functions, such as live chat. Thousands of free and paid landing page templates are available from the HubSpot marketplace — or you can design your own templates to match your branding.
Want to make design choices based on hard data? HubSpot's landing page tool includes A/B testing as a standard feature, and adaptive page testing is available in the enterprise version.
WordPress was never meant for true landing page creation, although it is possible to cobble together a landing page using the standard website creation tools within WordPress. But, as with blogging, you will need some development expertise to customize the layout of your page to create the clean, uncluttered look that characterizes a great landing page.
Needless to say, functions such as A/B testing and SEO optimization require third-party plugins if you're using Wordpress.
Websites
In the hands of a great developer, backed by the right hosting setup, and integrated with the right plugins, WordPress is capable of powering amazing websites that perform like a dream. This is why so much of the web is built on WordPress.
But what if you want a website that "just works" without having to arrange for (or hire for) all the development and integration complications?
HubSpot CMS is ready to go "out of the box." Advanced web developers and IT professionals will be right at home in HubSpot. Still, you don't need technical skills to spin up a great-looking, high-performance, SEO-optimized website for your business.
Here are some of the technical features of HubSpot CMS that WordPress does not offer without the use of third-party solutions:
Hosting
Security
Drop-and-drop page creation
SEO optimization
Multi-language content management
Password-protected, membership-driven, and personalized content.
It's also worth noting that HubSpot is continually improving itself. One of our developers, Will Brueske, called out HubSpot's recent addition of local development tools.
"We can just develop on our computers rather than in the HubSpot portal," Will told us. "Then we can just upload the changes. When we can use our own code editor, with our own extensions, it can make the process go a lot faster."
Will also praised HubSpot's Themes system, which lets developers create portable collections of design assets marketers can draw on for a unified look across different types of pages.
"Themes give developers the control to make things accessible to the end-user, like changing colors globally," Will said.
3 Less Obvious (but Critically Important) Reasons to Consider HubSpot CMS Over WordPress
As the section above should make clear, if you plan to use your website as a business growth generator powered by inbound marketing, both HubSpot CMS and WordPress can get the job done. But with WordPress, you'll have to invest heavily in developer talent, third-party plugins, and hosting services. With HubSpot, those things are all part of the package.
But there are a few more factors weighing in HubSpot's favor, factors you may not recognize until you've spent some time working on both platforms. These are the main reasons we recommend HubSpot CMS to our clients:
1. Scalability
Building a website for growth doesn't mean building a website for today. It's about building a website that will scale for wherever you intend to go in two years, five years, a decade, and beyond.
WordPress is heavily reliant on plugins. Want to add SEO, calls to action, social media integrations, forms, or any of the basic functionality you would expect from a well-built, well-designed inbound marketing site? There's a plugin for that, and as the plugins pile up, they'll slow your site down and render the user interface difficult to manage.
From a developer's perspective, a plugin-loaded site becomes a security nightmare, with plugins cross-connecting into each other and the core database table. This is not the path to scalability; rather, it's a recipe for a guaranteed mess that may eventually have to be thrown out and rebuilt.
2. Security
Since WordPress is an open-source platform with very few testing standards for what can be added to its marketplace, there are numerous plugins, all with similar names and descriptions, masquerading as the real deal but lacking any security review or testing. Plus, nothing on the internet is free, and that includes "free" WordPress plugins.
If a developer offers a free plugin, that usually means you're trading the price for your data or a promotional item. Unless you hire a trusted developer to examine the code within plugins, you'll never know for sure what's installed on your site.
Free plugins built for promotion aren't always updated regularly, which could result in the breaking of your site when WordPress security updates roll out. You'll find yourself in the precarious position of choosing between a broken website or a known security vulnerability.
HubSpot, on the other hand, is built from the ground up to include everything you need without installing risky plugins. HubSpot employs a dedicated security team and tests for vulnerabilities continuously. With HubSpot, you can experience the peace of mind that comes from knowing HubSpot is actively keeping your data secure.
3. Opportunity Costs
Lost opportunities are the number-one reason WordPress users have contacted our team at Media Junction to make the switch to HubSpot. Think about how much it would cost your business if your website shut down, stopped serving your customers, or malfunctioned. Imagine your site breaking just before a product launch.
When we look at WordPress sites, we routinely find updates years out-of-date and plugins that have been discontinued. The cost of fixing these sites often exceeds the cost of starting from scratch.
In contrast, HubSpot CMS doesn't rely on multiple third-party plugins that can break at the most inopportune moments. HubSpot offers the reliability of a site built to support just about any challenge or opportunity your business may encounter.
Conclusion: When Comes to Choosing a CMS, Quantity Doesn't Equal Quality
Your website represents your brand more than any other asset in your organization (excluding your people).
Choosing the right CMS for your business should involve more than just selecting the option with the largest market share. It involves research and some soul searching. Where do you want to position your brand, today and into the future? And which CMS will help you get there?
It can be helpful to seek the advice of an experienced team of experts you can trust. If you're ready to talk about a CMS that will supercharge the growth of your business, get in touch with the HubSpot experts at Media Junction today.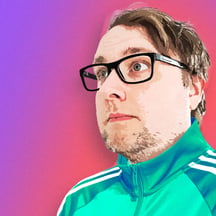 Ryan VonBergen
Ryan spends his days (and some nights) as the Creative Director at media junction® where he manages a small team of creatives. On a daily basis he solves client problems by focusing on designing great user experiences. His goals outside of work include memorizing every line of dialogue in The Empire Strikes Back.
See more posts by Ryan VonBergen
subscribe to get the latest in your inbox.
Subscribe to our blog to get insights sent directly to your inbox.