Careers
join our marketing team as a specialist
Our marketing team isn't satisfied with the status quo—they are empathetic and push their creative thinking skills to solve problems every day.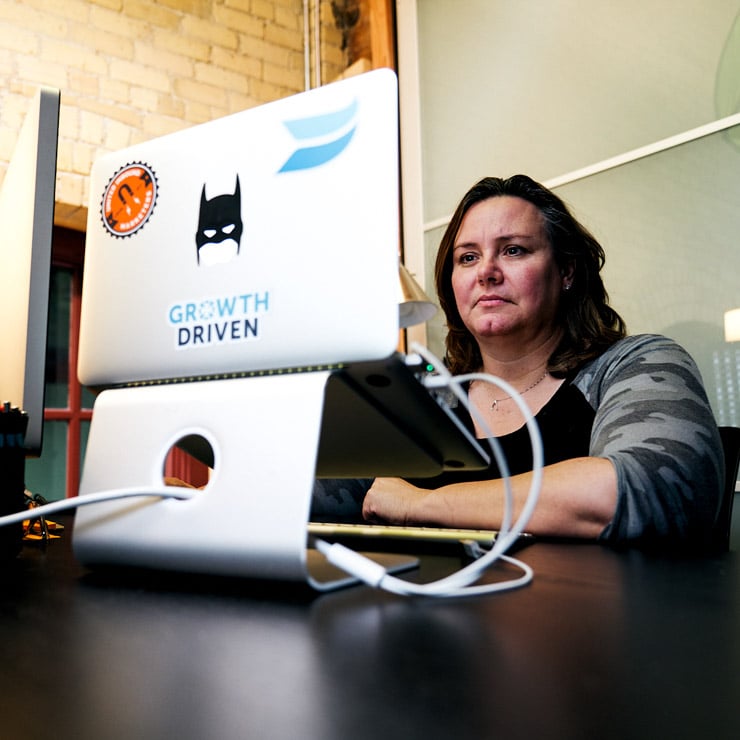 ---
We appreciate bright minds, and people who aspire to advance their career—but also understand the need for a solid foundation of skills before strategically leading an account. If you think quickly on your feet, rely on your instincts to make decisions on the fly then you will do well here.
Our marketing specialists create marketing assets, do research, compile data, and support the strategy team and our clients.
You may have read a bit about us on Glassdoor—(if you haven't, you should). To be blunt, not everyone thrives in our environment—we are strictly looking for A-players. There are no seats on the bench, and everyone is expected to be on the field ⚾. Our clients have high expectations, and so do we.
Still with us? Good because you're the kind of person whom we want to apply. We've created the perfect place for you to thrive and grow. A typical day is never typical. It's filled with collaborative meetings with clients and teammates. Our marketing team is a pretty competitive group of people who love to set goals and win for our customers—and be recognized by our peers for doing great work.
We're looking for candidates who:
Are self-motivated and self-directed
Can prioritize and execute tasks in a fast-paced environment
Have strong teamwork and communication skills
Are experienced with working with a team
Role requirements
Assisting with marketing campaigns, copywriting and marketing automation tasks
Assisting with writing copy and/or outlines for ebooks, whitepapers, checklists, CTAs, blog graphics, web/landing pages & emails
Assist team with marketing asset updates, including web page copy and minor graphic changes on websites and marketing assets
Have an agile mindset
Are self-directed and can manage deliverables & schedules with minimal supervision
Can prioritize and execute tasks in a fast-paced, high-pressure environment
Thrive in a team-oriented, collaborative environment, but also enjoy working independently to GSD
Working with a team to create designs of high-quality and visually appealing marketing assets
BS or BA of Marketing degree or related discipline (work experience may be substituted for a degree) is required for this position
1+ year of full-time experience with examples of commercial work
Curious and passionate about creating positive user experiences with marketing
Ability to anticipate client needs, set priorities, and meet deadlines
Excellent organizational skills, attention to detail and takes pride in work
Impeccable grammar & spelling a must
Outstanding interpersonal communication skills, both written and verbal
Nice-to-haves, but not required:
Agency experience and/or experience with HubSpot
---
We are a diverse group of passionate visionaries, techies, nerds, and forward thinkers who love what we do. We are highly motivated, friendly and we ❤ dogs. And Star Wars. And walls that double as whiteboards. And cake. Okay, we love a lot of things—including working with other hard-working, talented people.
So, if you're a marketing go-getter who loves to create awesome online and offline experiences we encourage you to apply today!
---