Careers
create experiences as a ui/web designer
Our website designers create exceptional experiences online—with the hope we can make the internet a better place.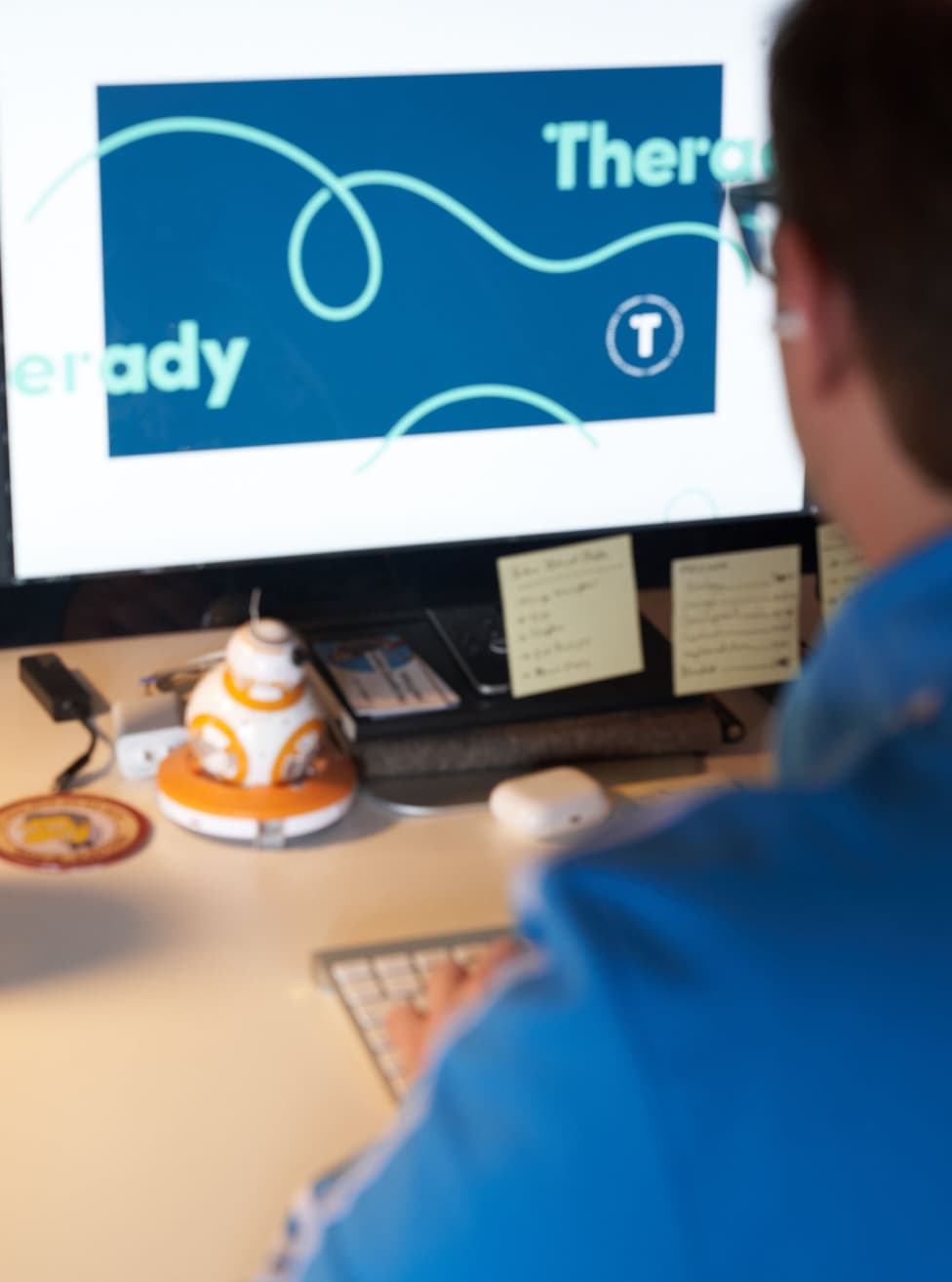 ---
We are looking for a highly skilled creative person who can guide our clients on UI/UX best practices. Someone who can listen intently to translate confusing, sometimes not so great feedback into something remarkable. Someone who can push through the noise and focus on designs that move people intuitively through a website. Someone who understands that the work we do here isn't always going to be glamorous or portfolio "worthy" or even beautiful...but will try their best to make the best of it.
In other words creating beautiful things is part of the job but sometimes making the logo bigger even when we know it's big enough is too. The point is we design for others, not ourselves, what we create isn't personal art—it drives business goals. If you are far enough in your career where you chuckled a bit because "you get it" then this might be the role for you. (we hope you read on).
There is an upside—you'll work with an incredibly talented team of good humans. We're not the kind of company who tuck our designers away and treat them like black sheep for being different—we like different—we embrace it. Not to make this weird, (but we are) being different is at the core of who we are.
Our website designers work closely with our website strategists, front-end developers and CMS specialists to create rich visual and interactive experiences that will help assist in our clients' achieving their marketing goals. You would be designing beautiful, functional (mostly b2b) websites for some of the biggest companies in the world and also some of the smallest.
This role is largely UI focused. While we expect you to be familiar with UX best practices (and willing to grow in this area), this is a visual design role. You'll spend your days in Figma obsessing over the right color palette and the perfect card shadow while defending the right for ample white space in every design. We expect to see a strong portfolio of real-world, non-student, non-group work.
If that doesn't intimidate you then you should apply.
We're looking for candidates who:
Have a creative eye, and aren't afraid to explore new ideas while following best practices for websites
Have a passion for designing user-centric websites
Are self-motivated and self-directed
Have expert-level knowledge of UX/UI best practices
Understands the website process and the basic fundamentals of how websites are built
Can confidently articulate verbally and incorporate the fundamentals of design theory
Skilled at designing interactions based on best practices
Have the ability to prioritize and execute tasks in a fast-paced environment
Have strong written and verbal communication skills to regularly present ideas to clients & peers
Have grit and the ability to take feedback constructively and professionally
Have the ability to manage workload to ensure deadlines aren't missed by completing tasks on time
Have a proven track record of managing multiple projects at once
Have (ridiculous) attention to detail—like when something is a pixel off it bugs you
Aligns with our core values: Integrity, Dedication, Empathy, Accountable, Strategic
Is a darn good human
Role requirements
5+ years of on the job experience with some agency experience preferred
No education requirements, however you need to be creative and show examples of original work (self-taught/natural talent encouraged to apply)
UI/UX website design experience
Basic understanding of front-end coding (coding not required)
Experience with design systems
Fluent with Figma
Nice-to-haves, but not required:
Have worked in an agency
Familiar with HubSpot
---
We are a diverse group of passionate visionaries, techies, nerds, and forward thinkers who love what we do. We are highly motivated, friendly and we ❤ dogs. And Star Wars. And walls that double as whiteboards. And cake. Okay, we love a lot of things—including working with other hard-working, talented people.
So, if you're a creative thinker, passionate visionary, and a talented designer who loves to create awesome online and offline experiences, then we want you to talk to you.
---