Tousley Motorsports is a people-oriented, family owned and operated business who sells motorsport vehicles in White Bear Lake, Minnesota.
When their doors first opened in 1971, they started selling Hodaka Motorcycles in a single-unit stall as an experiment. Fast-forward 46 years, they are now the largest motorsports dealers in the Midwest, boasting an impressive indoor showroom that houses 1,000+ new and pre-owned powersport vehicles.
The growth of Tousley can be contributed to their adaptability. Best described by their President, David Glassman, "We've had to weave and bob in order to adapt to the ever-changing environment of the powersports world."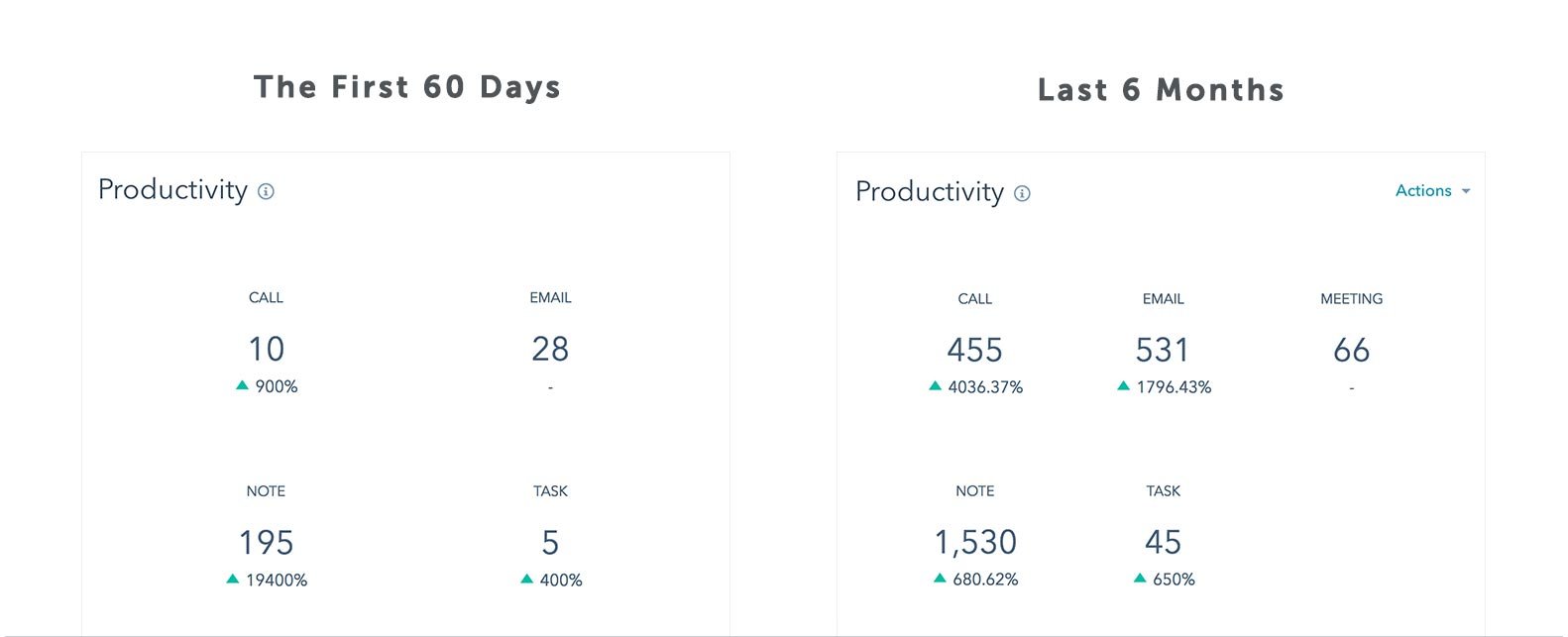 When Tousley first partnered with Media Junction in 2011, they were looking to replace their traditional in-house marketing department, leverage their brand, and develop a stronger online presence to grow their business beyond the Midwest. Their growth-focused mindset made them a perfect candidate for inbound marketing and HubSpot. Throughout the years their adaptable mindset has allowed them to scale and grow into markets outside of the Upper Midwest.
Opportunity: Preparation for their increased success and expansive online growth.
One of the challenges many companies face with inbound marketing success is streamlining their internal sales process to keep up with and organize lead flow. Being a brick and mortar business for over 45 years, there was no doubt their sales process was a huge success, but it wasn't modified to accommodate today's online buyer. Leads were coming in ready to buy, but their team lacked the right tools to follow through, which resulted in missed opportunities. When leads were coming in through our marketing efforts, it became a main priority to develop a new inbound sales process—and move towards a unified sales team.
"They were missing out on key opportunities and leaving money on the table,
and that didn't sit well with me." Kim Wilcox, VP Media Junction
Tousley is the ideal working client—they recognized that they needed to revamp their sales process in order to help sales reps improve client communication, gain visibility into their sales pipeline, and rely on a data management tool to monitor sales activity. We knew we needed to implement a CRM to help manage prospecting efforts and sales pipelines.
Through our exploratory meetings with Tousley Motorsports, we discovered there were administrative challenges that we needed to solve. We determined our goal, and decided the best solution was to leverage a centralized CRM for sales task management, and customer data and customer communication management.
Objective: Gain visibility and streamline their entire sales process from brick-and-mortar to online activity.
Challenge #1: Their website provider had only one CRM option, which they were using, but it didn't allow for successfully passing data back and forth from or to a 3rd party system.
Solution: Develop an automated solution to pass information from their website to a new CRM system that allowed for data to flow smoothly between systems without manual entry.
Result: 80-85% of all leads now flow directly into their HubSpot CRM, and everyone within the organization has visibility to their current sales pipeline.
Challenge #2: Lead assignment, ownership and management.
Solution: Train and empower the entire sales team to work out of the same system. Segment leads and route to the most-knowledgeable and available salesperson, and eliminate the round-robin style lead distribution.
Result: Full lead transparency has created a trusting and supportive sales team that works together to provide the best experience possible for their prospects. The sales team is happier because they are talking to prospects that are aligned with their sales expertise—resulting in an overall better experience for Tousley prospects and customers.
Challenge #3: Delayed lead visibility, multiple data sources, and the inability to quickly access client and company data.
Solution: Identify deal stages, map to their sales process, train sales reps to manage their pipeline and provide management with a tool that they can rely on for forecasting revenue—in real time.
Result: Sales and management teams can now see where their deals are, nurture their prospects accordingly, and forecast future revenue.
Challenge #4: Sales and marketing misalignment.
Solution: Full transparency between Tousley's Web Marketing Manager, Josh Smith, and the Media Junction team meet bi-monthly and work together towards their prospects accordingly, and discuss overall business goals & objectives.
Result: Our marketing team now has better visibility to what is working and what isn't. We are identifying quality leads and targeting the right traffic to close more efficiently.
Impact: A complete 360 of their sales pipeline.
"Sales reps used to constantly argue over leads," explained Josh Smith. It was a daily occurrence where reps would complain that they had been working on the lead, but their notes would be in a pile on their desk. If it doesn't hold up in court, it's not going to hold up in sales."
With the Hubspot CRM in place, it has allowed the Tousley team to assign leads to sales reps based on their expertise and level of knowledge on a certain vehicle. Not only has this been more valuable for the customer, but it's also eradicated the drama over who owns the lead.
In addition, the mobile app has provided to be very beneficial for reps who are working the sales floor or at trade shows.
"It allows them to record their notes on the spot, rather than waiting until they get back to the computer when they've already forgotten critical details to help close the sale," Smith continued.
Reflecting Back
"If we would have done this on our own, we wouldn't have been able to accomplish what we wanted. Having the help, knowledge and support was imperative to making this work," Smith proclaimed. "Everyone is resistant to change. The sales reps got fired up when they started to see how the trackable emails work. Once they started getting notifications, it really opened their eyes to how helpful the tool is to their sales efforts. That was the ah-ha moment where buy-in from our sales team increased—which was key to making this transition a success.