When TapCloud approached Media Junction, they already had a HubSpot subscription, were familiar with the community, and were vetting out diamond partner agencies to work with for a website redesign.
Challenge: Their existing website was not designed for the buyer's journey.
TapCloud was uniquely positioned within their industry. They were a newer company; and through our exploratory meetings, we identified that there was a severe lack of brand awareness. In addition, the existing website wasn't generating any leads, so we knew establishing brand authority and delivering excellent user experience would be our priority.
Goal: Establish brand awareness through authoritative content and optimize the user experience for the buyer's journey.
Solution: Architect a website that could draw in the appropriate traffic and convert that traffic into qualified leads.
Immediately, what we wanted to do was architect a website that could draw in the appropriate traffic and convert that traffic into qualified leads.
"They told us that they could close an impressive 85% of demos they gave."
Given the opportunity to showcase their product in front of medical groups, the biggest impact with this particular project was by focusing on the buyer's journey. We were able to understand what content needed to be there, and strategized and displayed it in a much more user-friendly way.
TapCloud was really committed to making sure that every detail on the site represented their brand and really spoke to their core audience. We had a lot of one-on-one interactions where we were discussing different photography and colors—even down to typography and what that meant.
We knew that the TapCloud redesign was going to give us a challenge. We knew that the status quo wouldn't do. They needed something new that was going to drive new business and help their company succeed.
From a design and development standpoint, the functionality was going to be vital. User's needed to be able to interact with the new interface, find the information they need very easily, and boil down the conversions points.
Once we migrated TapCloud's existing website into the Hubspot COS, we dove into the design.
Goal: Increase their ability to maintain and update their website by modernizing the templates.
Result: A website that converts, while engaging its users.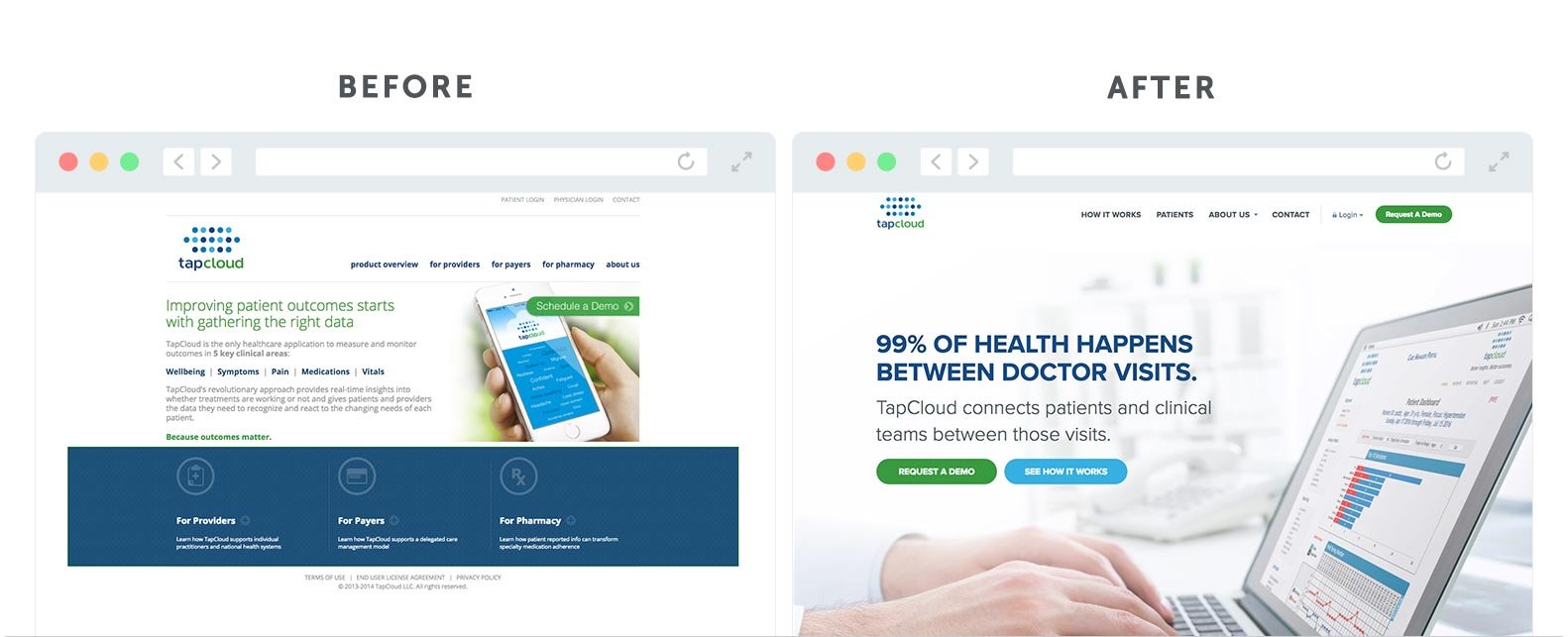 TapCloud wanted to create more of an engaging experience for potential customers. We achieved that by bringing in on-scroll animation at specific points on the pages to really bring the site and the content to life.
Adding these layers of interactivity and excitement will help to keep the users engaged and drive them to want to learn more about TapCloud's business.
Ultimiately, we are really proud of how our design and development team came together to tell their story in a much more visual and compelling way. The TapCloud design emulates their business and speaks to their core audience.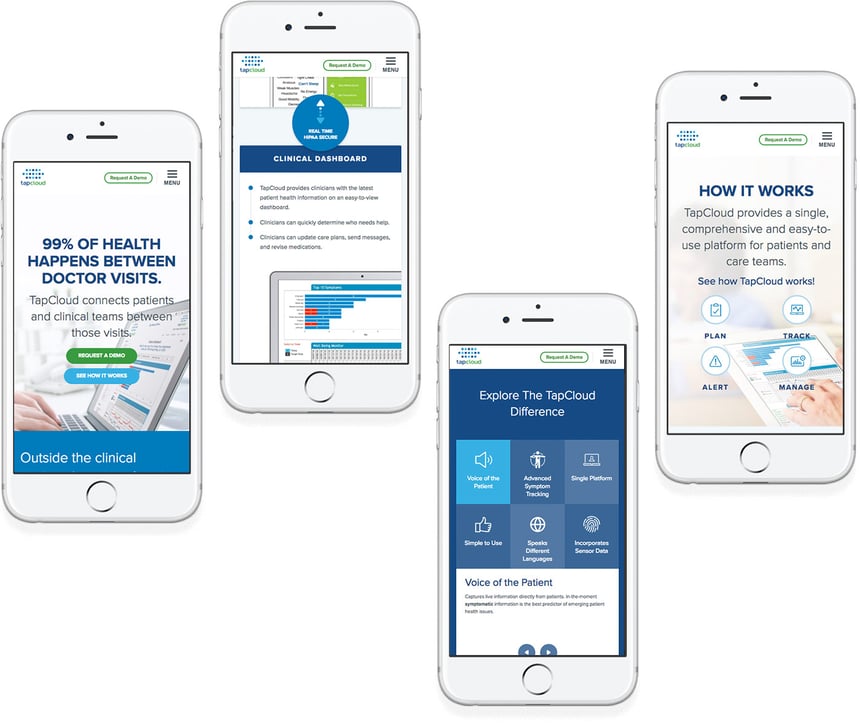 Impact: Explosion of their sales pipeline.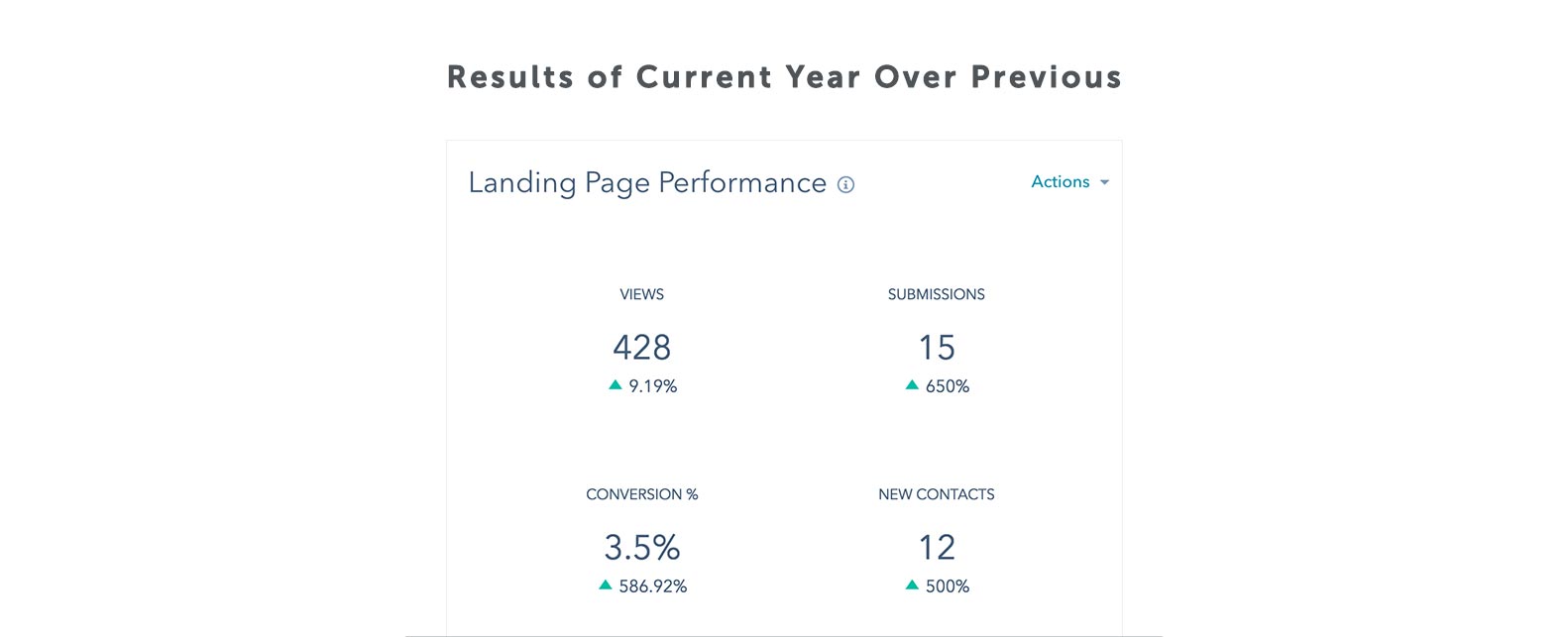 There were 0 organic leads coming in through the website in 2016, in just 3 months of being on the HubSpot CRM, they already have 30+ leads in the sales pipeline for 2017. In addition, they have increased the amount of presentations booked by 85%! With a 12-month average sales cycle, we're filling the pipeline like never before, and the leads that are coming in are more qualified with the redesigned website. Check out TapCloud's website, and see for yourself.