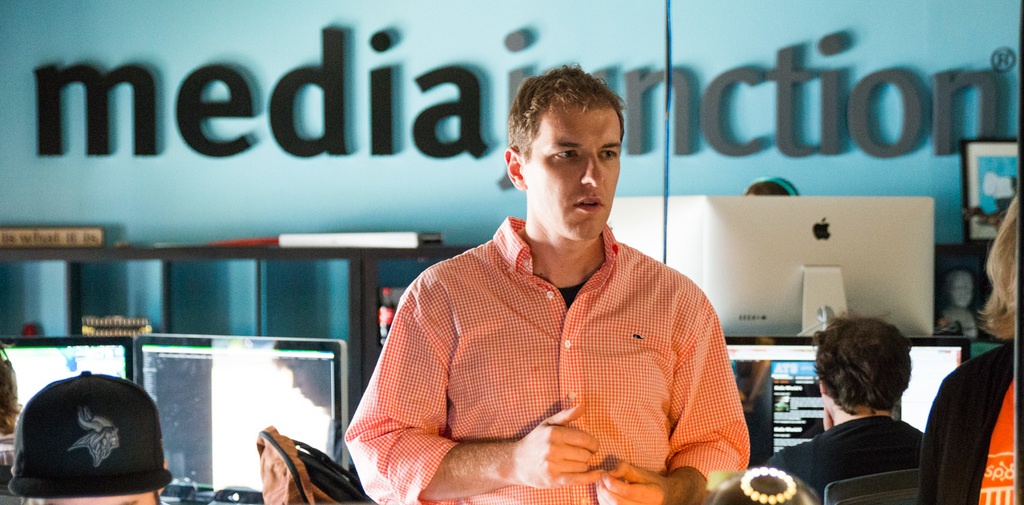 We recently interviewed Nick Salvatoriello (Nick Sal), Head of Channel Partner Inbound Success Training at HubSpot, about how to improve your inbound marketing by growing your network.
3 Inbound marketing tips to build your network from HubSpot's Nick Sal
1. Connect with Everyone!
Stop trying to convince strangers your product or service is good! Especially if you are brand new. No one wants to trust a stranger. Ever heard of "stranger danger"?
People are more likely to buy something if that item is from an established company with high success ratings. Think Amazon or Target. Not quite to that level? Start connecting with everyone you know.
And I mean everyone. Connect with family, friends, neighbors, co-workers, even that weird guy, Bill, who eats Nutella straight from the jar. Connect with them all.
Use social media to connect. You may only know 200 people, but they all know 200 people, who know 200 people. If one of your contacts likes your product, they will share it with their friends, thus building your network.
Start small.
Not all your contacts will connect to your email newsletter or blog, start with social media. Not convinced it will work? Think about a real life example:
You are a superb bowler looking for a team. Trying to convince strangers you're good isn't easy, so you start a family/friend team. When you play other teams, they see your skill and you make new friends (connections!). The next season, you get invited to play on the team of someone you met.
The trick is to connect with people you know first and have them subscribe. Connecting with strangers on LinkedIn doesn't happen—especially if you haven't already connected with people you know in real life. People want to see social proof that you are already liked.
2. Answer Any and All Questions
People have questions related to your product, the company, jobs, and employment. Answering them provides great customer service. Even if the person asking questions doesn't buy from you, they think higher of your company and will share that positivity with their connections.
Imagine you're trying to make a decision about buying M&Ms or Reese's Pieces, but are conflicted about what to choose. Looked at objectively, they're similar products. Then you look at the label. Reese's Pieces' serving size is a quarter cup and M&M's is 47.9g. Most people can't visualize grams, but can easily imagine what a quarter cup looks like. (Even though they're approximately the same size.)
Reese's Pieces answer the question – how much is 47.9g. – before you had to ask. They win over M&Ms for their clear, easily-understandable label
You can also use customer questions to help determine your buyer personas. When you ask someone to subscribe, you are basically asking, "Will you follow our company for more free answers?" You provide them with the knowledge they seek and you gain a network. A win-win.
3. Find Your Best Customers and Listen to Them
Let's say your business has 200 connections. You will find some people are more committed to your business than others. Find those people!
These more-committed people can be business customers, long-time colleagues, contacts, vendors, etc. Pick about 12 of those ideal customers to be your company's unofficial advisory board.
These advisors read a lot about your business and are very active subscribers. You want more viewers like them, so sometimes you ask for feedback on your content or blog articles. They do not need to fill out your surveys and make sure they know that. If they respond, however, listen to what they like and don't like.
Your most-committed customers are important in a company's decisions. You want your customers to be like these informal advisors, so base your personas off them. Ask them what they read, what sites they visit, and what they like about your company. Bounce content off them. If they don't like something, change it. If they like something, run with it.
Be as committed to these people as they are to your company. Give them incentive to help you. If one advisor is a vendor, help build their brand as they help build yours. If another advisor is a customer, give them credit. People want recognition for their work.
Get Started
Nick Sal's three key marketing tips will help you achieve inbound marketing success by building your network. Your original 200 contacts will soon become 500, 1000, and then 2000. And the more people you build relationships with, the more who will turn into customers.