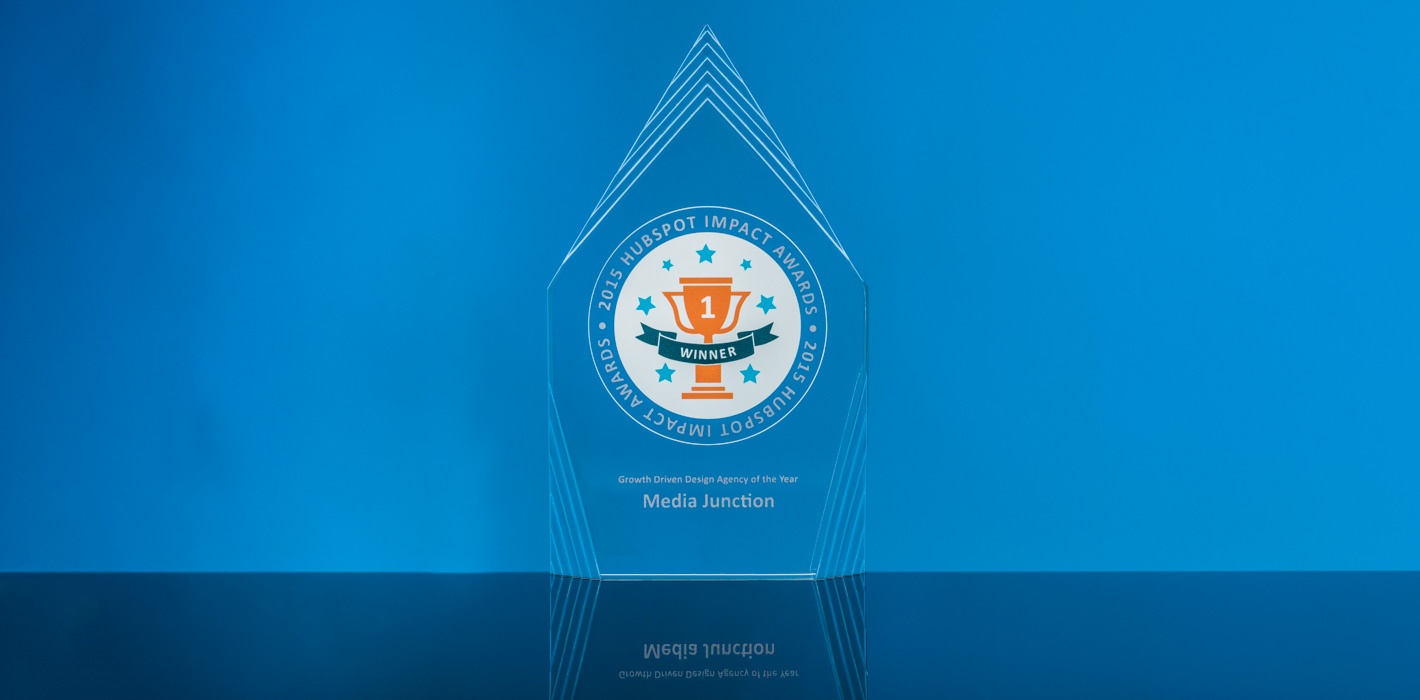 As we begin our week at INBOUND 2015, we've been excited to learn that Media Junction has been named Growth Driven Design Agency of the Year as well as runner-up for Client Blog Design of the Year!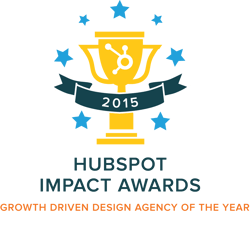 HubSpot's recognition of our team's work in growth driven design particularly means a lot to us. As anyone who's gone through a traditional website design can attest, it can be quite the painful process, taking anywhere from three to six months (or often longer) and requires a huge time commitment. The resulting stress associated with it causes many companies to delay their website redesigns for years.
Implementing growth driven design requires looking at web design very differently. Instead of a lengthy and laborious process culminating in the big launch, we help clients launch their website redesigns fast – typically in only two months. Then, over the next six to twelve months, we work together to refine their website based on the user data.
The growth driven design approach has not only resonated with our clients, but within our team as well.
"Growth driven design aligns with my core belief that a website is never done. The best websites are always looking for ways to improve and do more of what is working. Growth driven design also takes the pressure off a website launch. Clients no longer have to agonize about launching the perfect website. Instead they can get up and running quickly, and then get real data about how their customers are using the website."
Kim Wilcox
Lead Strategist, Media Junction
As we've expanded our emphasis on the concepts of growth driven design, it's been impossible to miss the possitive impact it's had on our clients' happiness. Additionally, by actively contributing to the Growth Driven Design and GDD Agency Mastermind forums, we've gained countless insights and bits of knowledge from other professionals and given advice to those seeking help with the process. In fact, it's only because of these client successes that we've also been honored as a finalist in the Client Blog Design of the Year category. But most importantly, it's helped serve to lower client stress and increase happiness – both with Media Junction and their new website.

"I've been nothing but impressed with the work Media Junction is doing with growth driven design. Their talented team continuously pushes the bar in building beautiful websites that not only impress their clients, but also produce remarkable results. I highly recommend Media Junction for any business looking to produce a high-performing website."
Luke Summerfield
Partner Services Program Manager, HubSpot.