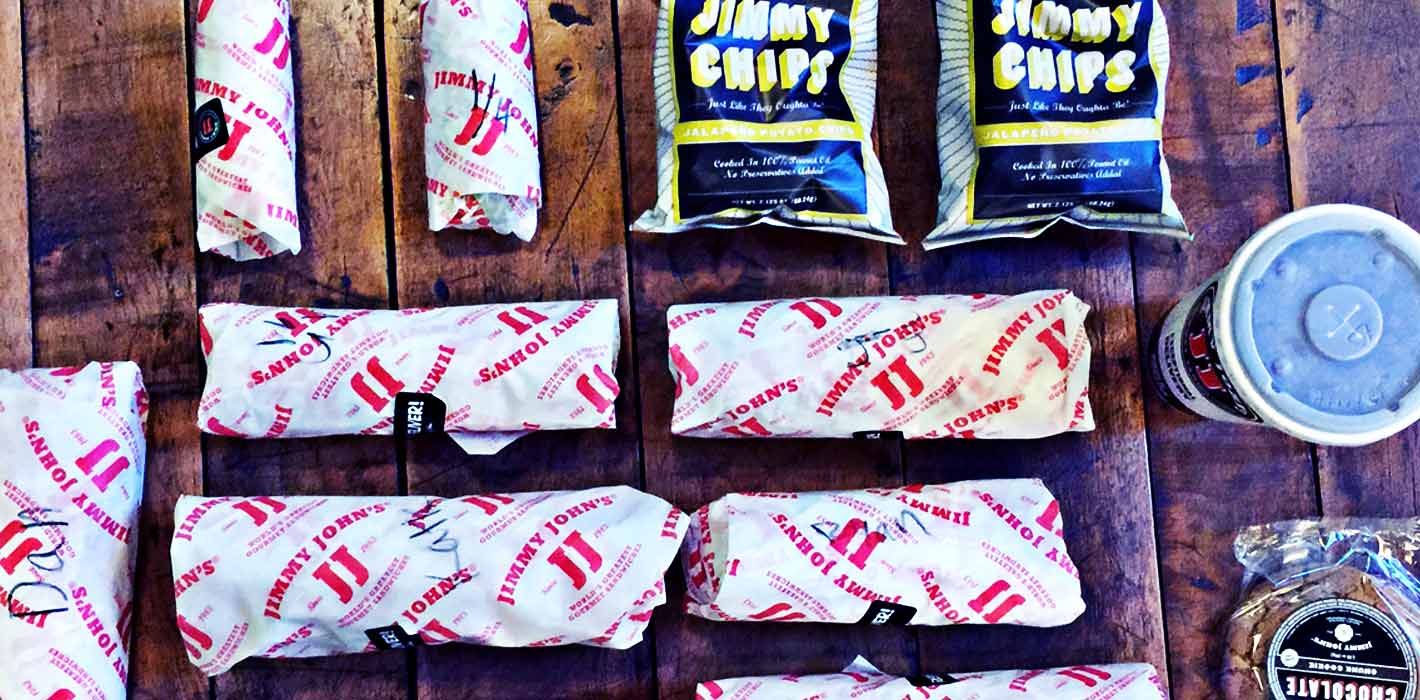 Right in the middle of a passionate debate about the Media Junction website redesign, one of our developers pokes his head into the room. The conversation stops and we all turn to look. "Jimmy John's?" he asks.
Every day around lunchtime, delivery drivers blaze through the large arched doors of the former railroad building where Media Junction makes its home. Pizza companies often hurry past, as well as the green polo shirts of Bite Squad, a local company that delivers food from any nearby restaurant.
But the company we see most often (and order from most often ourselves) is Jimmy John's. Why? Because their website offers a great user experience.
What Makes a User-Friendly Website?
At Media Junction, we talk a lot about #userlove, which is creating a great experience for the people visiting a website. The most user-friendly websites are designed around helping a company's visitors accomplish their goals - whether that's learning more about the company, comparing services or placing an order.
Companies with user-friendly websites have one thing in common: they really know their customers. They know what is important to their customers and what those customers are trying to accomplish when they visit a website.
How Jimmy John's Shows #UserLove
When people visit Jimmy John's website, they want subs that arrive "freaky fast." Speed and convenience are also very important. Like many food delivery websites, it's easy to place an individual order.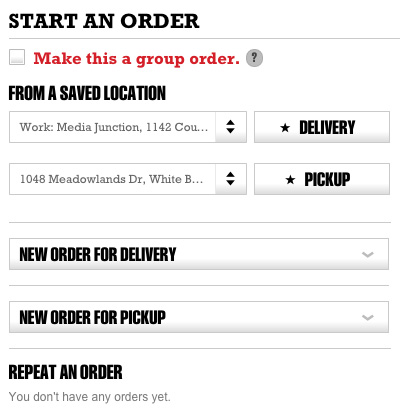 But Jimmy John's figured out that many of their customers aren't simply ordering one sub. Instead they're ordering subs with their friends or co-workers. So Jimmy John's make group ordering "freaky fast" too.
All you have to do is log onto the Jimmy John's website and click "Create a Group Order" when selecting a delivery location. This takes you to a page where you can invite co-workers by their email address and select how long the group order will remain open.
That's it. No running around the office taking orders. No figuring out how everyone is going to pay.
Once the orders are all in, Jimmy John's takes care of the rest, even providing individual receipts and writing customers' names on their subs.
That's #userlove!
To learn more about how to make your website user-friendly, schedule a time to talk.