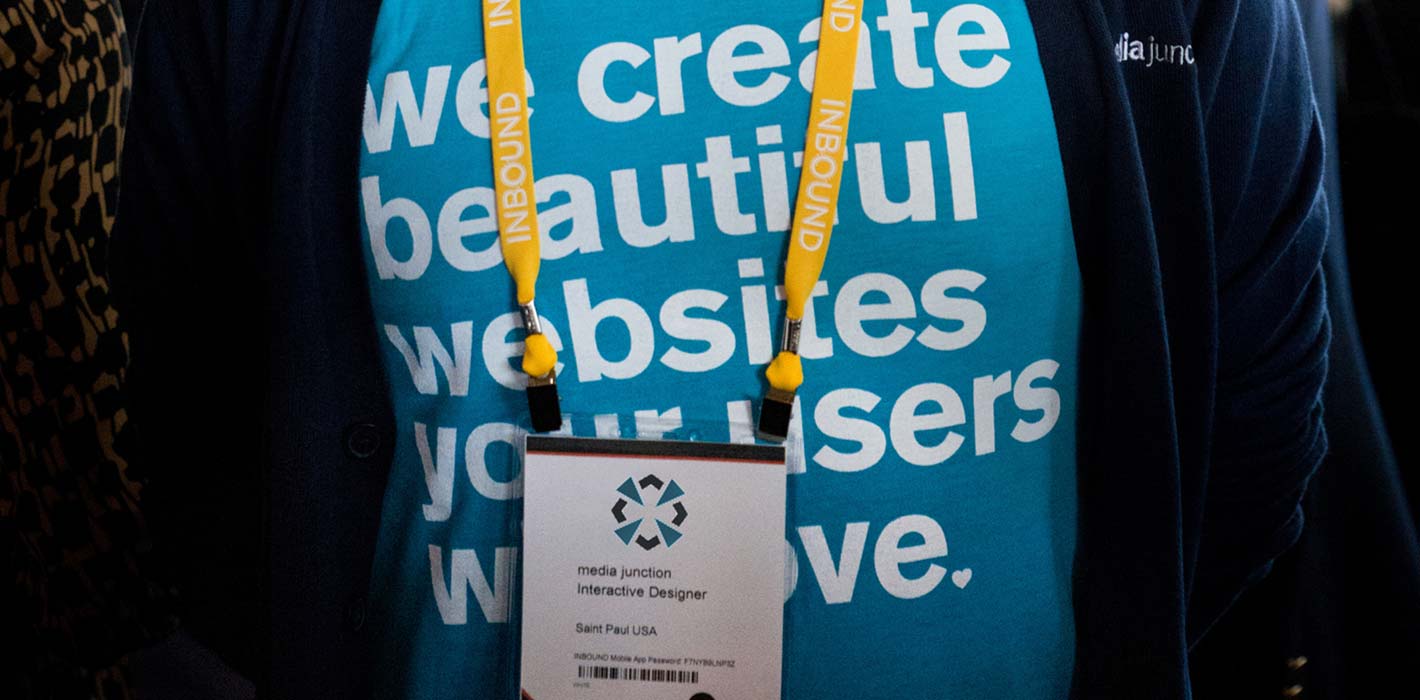 Can two letters change how someone designs a website? I think so. That's why we have interaction designers at Media Junction, not interactive designers. Let me explain why.
Back in the day, shockwave and flash designers called themselves "interactive designers." They focused on creating "a multimedia experience designed to wow," which felt more like a forced experience designed to captivate. In this paradigm, the website user was supposed to sit back, watch the message, then interact when the designer wanted.
It was the designer's job to make something cool appear — because that would excite the website user and get their dopamine going. The problem is that worked. Then.
But today people are different. They won't waste three minutes watching a flashy interactive video if the video won't do anything for them. It doesn't matter how cool the video is — a useless video just makes them think the brand is full of themselves.
User Experience Matters
Now, website visitors want a more mutual human-like experience. They want to feel you know them and understand what they are looking for when they visit your website. They want to easily find the information they need: when and where they expect to see it. They want websites that say "thank you," "we're almost done," and "we appreciate your patience."
It takes deeper skill as a designer to always be thinking about the user's needs. It takes empathy to envision how a company would interact if they were face-to-face with a website visitor and to translate that into a website experience.
Connection Is Key
If you walked into a bank to deposit money, would you expect the teller to sing a song and do a dance?
Or, would you expect her to greet you politely, take your money, give you a receipt, and ask if she could help you with anything else? You would also expect she will say "Thanks for stopping in, enjoy your day, we hope you come back soon."
Websites need to have a similar experience - or they will fail. User experience matters and it is the designer's responsibility to ensure visitors have a positive interaction.
Websites aren't business-to-consumer or business-to-business. They are business-to-human. That's what drives the outcomes a website should seek to produce.
Interaction feels more personal and human, more like a handshake or hug. Whereas interactive feels more techy — like creating an experience without a connection
If it was just about the SEO to us, we'd use the term interactive designer. But we feel strongly that calling someone an interaction designer changes how they approach their role.
All About #Userlove
Interaction designers don't seek to grab attention with flashy graphics and video. They seek to engage by helping website visitors complete the task they came to the website to do. It's all about the user experience to them.
That doesn't mean they avoid graphics and video it just means that they use those elements only when they truly add to a website visitor's experience.
When a website is created by an interaction designer, it feels different. Visitors notice how easy it is to find the information they need, and feel like the company understands them.
When a website visitor feels understood, they open themselves up to beginning a relationship with that company. That's the first step to turning that visitor into a lead, and then a customer.
Interaction designers care about customer experience, and that's exactly why we hire them.
P.S. Are you an interaction designer? We're always looking to connect with great people.