When our team thrives—physically, mentally, and emotionally—our clients thrive, too. That's why caring for our team members, no matter what life throws at them, is super important at Media Junction.
Meet Beverley. She's a solutions architect here, and spends her days helping our clients integrate the HubSpot platform and fully optimize it to get the biggest bang for their buck. She plays a key role on our team, and we're so glad to have her.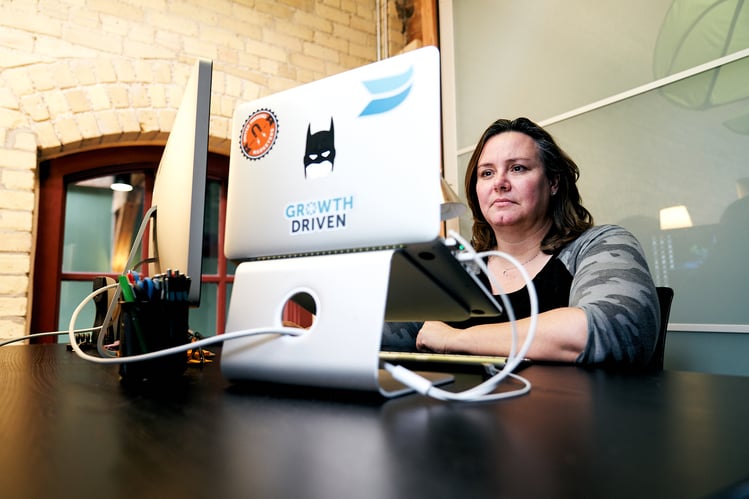 Beverley is currently facing one of the hardest battles of her life, but you'd never know it. She's quietly and bravely fighting breast cancer. Back in September, after a health scare while on vacation, she went to the doctor for some scans, and that's when they spotted it. Surgery quickly followed, and she will now face several months of chemotherapy, followed by radiation.
The road ahead will surely be difficult, but not when it comes to work. The benefits of working at Media Junction mean there's one less weight off her shoulders in this season.
Project Handoffs
Over the last few weeks, we've worked tirelessly to make sure other team members are up to speed on all of Beverley's projects. That way, if she needs a few days to rest here and there throughout treatment, the projects will keep moving forward.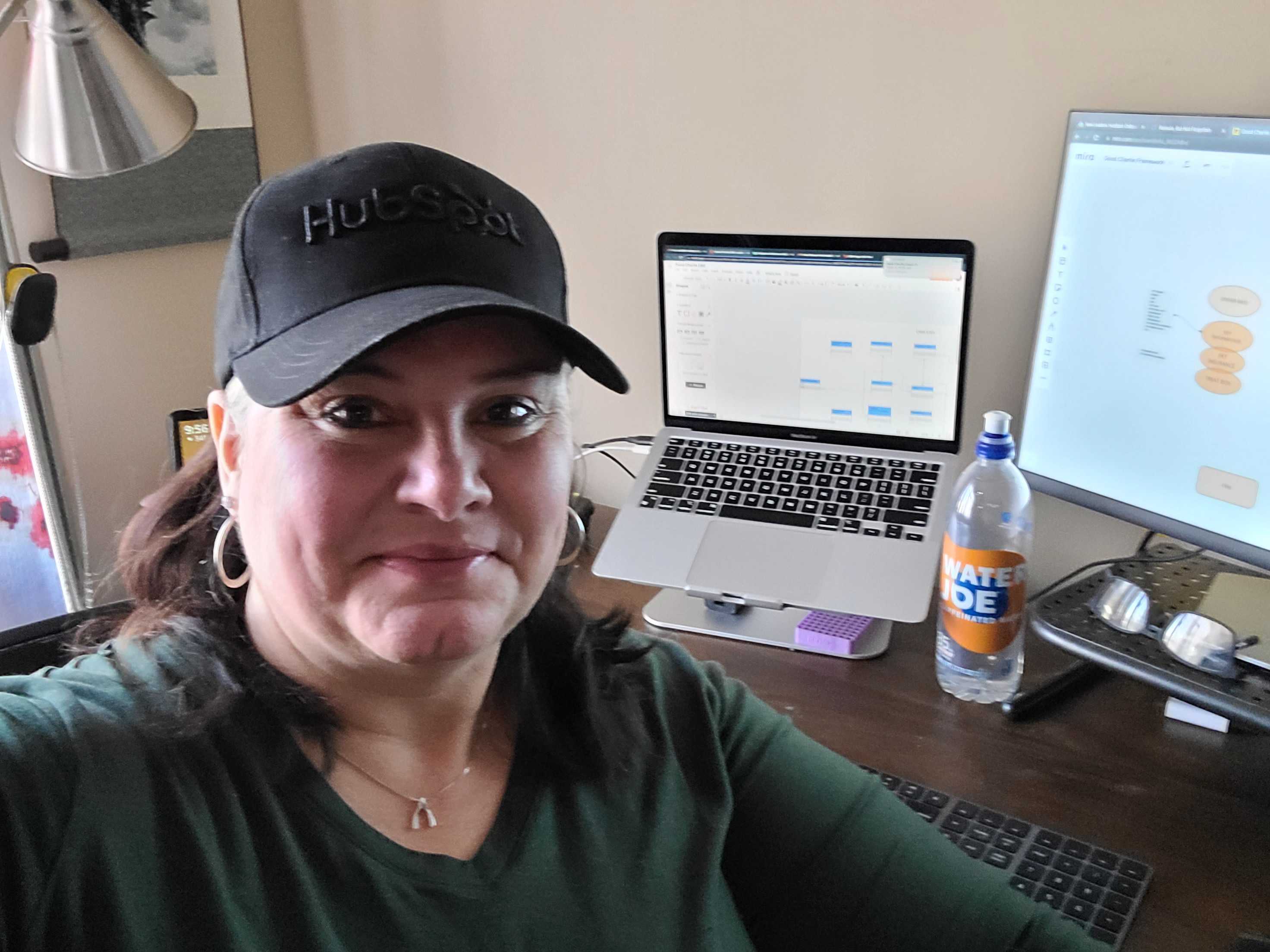 Remote Work
Working from home has a ton of benefits, but it's really a blessing to Beverley in this season. She can easily log in and work on days she's feeling up to it, then take time for rest as needed, and not have to worry about commuting into an office.
Support for Emotional & Mental Health
On the flip side, remote work can be really hard on your mental health. It can feel isolating to be alone all day in a quiet home office. Even though we're spread across the country, we purposely create inclusive time together, whether it's regular meetings, or Zoom happy hours, or just simple face-to-face moments throughout the day. Beverley says these moments really go a long way in boosting her mental health and helping her not feel alone.
Job Security
Beverley's role isn't going anywhere. It'll be here on the days she feels great, and it'll wait for her when she's receiving treatment, resting, and healing. She's irreplaceable, and we know her health and well-being come first.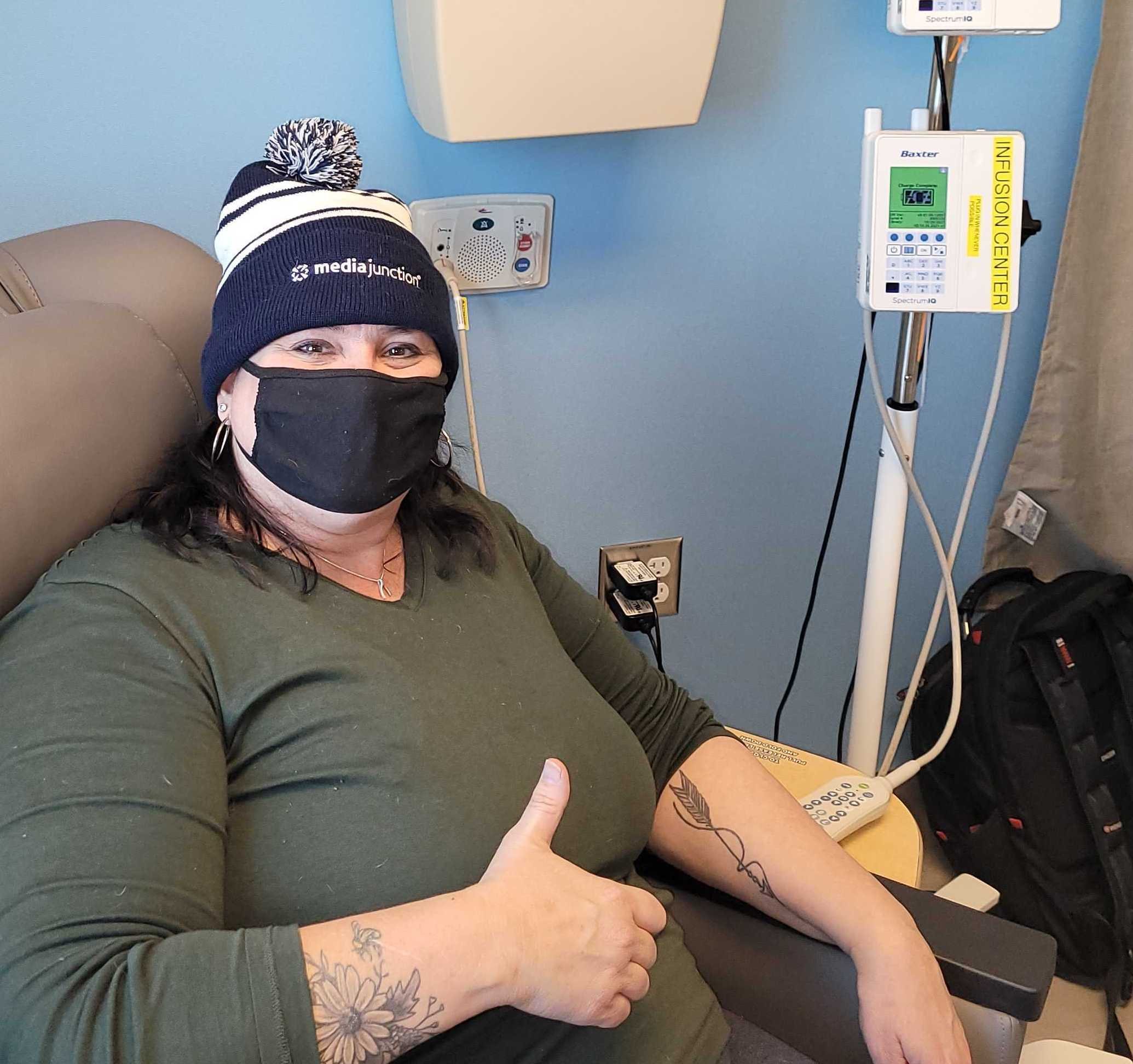 Beverley's off to her first treatment this afternoon, and we're all rooting for her! #mjstrong
Dreaming of a job that'll put your health and well-being above all else—including productivity and revenue? We're hiring. Take a look at our open roles and apply today!